9th Generation Honda Civic Forum
Here Is Your Nov 2015 ROTM Winner:
@Sleepingpanda
2012 Civic si sedan.
Engine:
CTe supercharger
2.95 pulley
Vittuned supercooler
1500cc Bosch ev14 injectors.
Dw65c fuel pump
PRL cold air intake.
4130 battery relocation tray.
Axion industries catch can kit.
Skunk2 low profile valve cover hardware
Skunk2 header
Full race cat back.
Ktuned dipstick
Vittuned map plug
Hondata 4 bar map sensor
ZDX throttle body with prl adapter.
Mugen gold oil cap
Mugen radiator cap
Pwjdm carbon radiator cover, ecu cover, fuse box cover, coil cover.
Hondata flashpro. Tuned by Vitviper.
Boomba engine mounts.
Suspension/wheels/brakes:
Eibach pro kit springs
Eibach sway bars front and rear.
Skunk2 rear camber arms
Ingalls camber bolts.
Brembo dc5r calipers
S2000 rotors
Ferodo ds2500 pads front and back.
Volk RE30 wheels. Mag blue color. 17x9 +35
255/40/17 Falken Azenis RT615K tires.
Project kics R40 neochrome lugs.
Exterior:
Pwjdm hood...
2016 Civic Coupe Available In March
The 2016 Civic Coupe is set to launch in March, as the latest addition to Honda's expansive and sporty new 10th-generation Civic lineup. It has a lower roofline, more compact form and signature taillight differentiate the more personal and sporty Coupe design.
Two powerful and fuel-efficient powerplants, including first ever Honda turbo engine for Civic Coupe
State-of-the-art connectivity with Android Auto, Apple CarPlay™ and new Honda embedded navigation system by Garmin
Sporty and spacious, interior space grows by 8.4 cubic feet and rear-seat legroom is up more than 5 inches.
The newest member of the completely reengineered and reimagined 10th-generation Civic lineup – the 2016 Civic...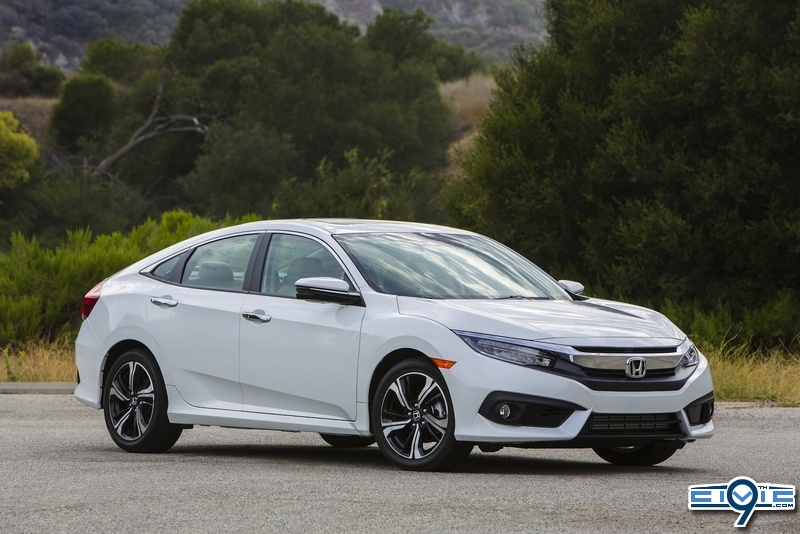 "2016 Motor Trend Car Of The Year Finalists"
Audi TT
BMW 7 Series
Chevrolet Camaro
Honda Civic
Mazda MX-5 Miata
Mercedes AMG GT S
Toyota Mirai
"2016 Motor Trend Truck Of The Year Finalists"
Chevrolet Colorado
Chevrolet Silverado
GMC Canyon
GMC Sierra
Nissan Titan XD
Toyota Tacoma
"2016 Motor Trend SUV Of The Year Finalists"
Honda Pilot
Lincoln MKX
Mercedes-Benz GLE/GLE Coupe
Nissan Murano
Volvo XC90