The Last ISO
Super Mod
VIP Member
2,664
2,331
Vehicle Model

Generation X
Body Style

Dad
DIY 2012 Civic "JDM" Red Hazard Warning Switch

What you need:
Genuine Honda red hazard warning switch
Phillips screwdriver
Important Notes:
Be careful not to damage any of the parts you will be removing. The plastic parts can be forgiving, but the clips holding them in place are not.
Even being as careful as possible, clips still do break. You can purchase replacements directly from Honda, your local dealership, or from one of our wonderful vendors right here on this site.
Let's Begin:
That's it, you're done. Here's how it looks installed: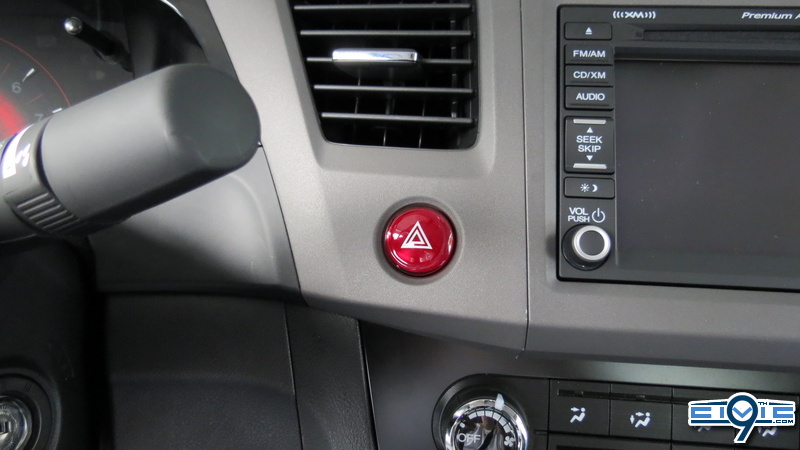 Big thanks to Andy for obtaining the correct genuine Honda red switch for me. For those wanting to know, the one I used is only available in 2012 Civic models outside of the United States, so it had to be purchased directly from a Honda dealership abroad and then imported. American Honda does not offer it for sale.
Questions? Feel free to post your comments below!
Last edited: