Administrator
Admin
Toys For Tots
Here are your top 5 cars in order of submission for March 2016. Best of luck to everyone this month.
=================

=================
1) @12aay_e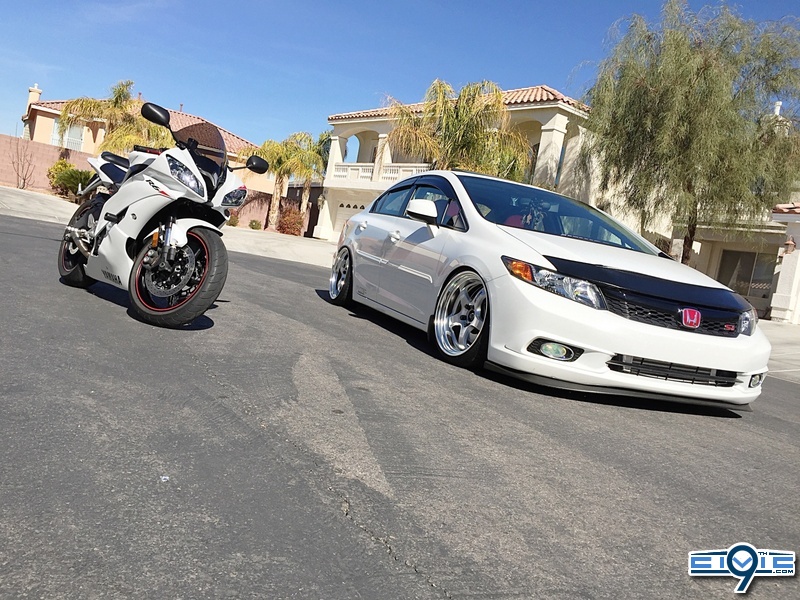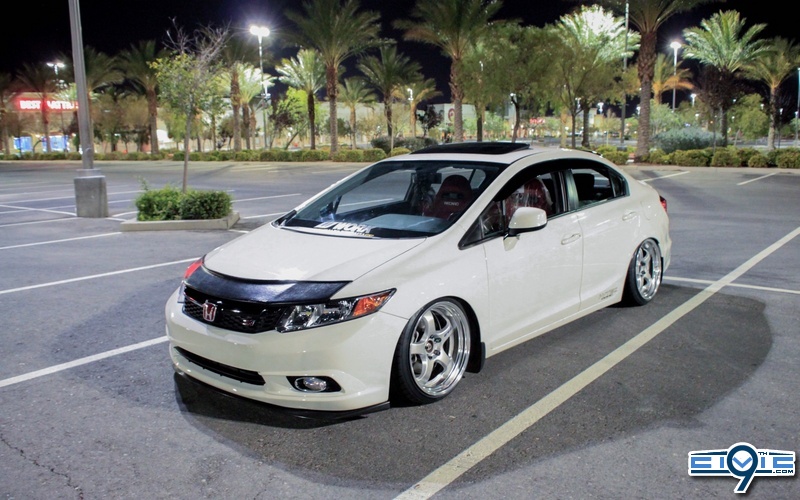 2012 Honda Civic SI: Taffeta White

Instagram: @frwstyy__
Exterior:
Honda JDM Front/Rear Red Emblem
K-Playground Rear Visor
Honda OEM Front Bumper Mask/Hood Bra
Honda OEM Window Visors
Honda OEM Splash Guards
Honda OEM Door Guards
HONDATA License Plate Frame
STi S204 Lip (Just Broke 3/1/16 lol)
Plasti-Dipped Front Lower Grill
Interior:
Spoon Shiftknob
Skunk2 Short Shifter Adapter
HFP Red Floor Mats
OEM Trunk Tray
J's Racing Red Steering Wheel Honda Emblem
Planted Technology Seat Brackets
Custom DC5-R Seat Rails
DC5-R Red Recaro Seats (Driver/Passenger)
Engine/Transmission:
Honda RBC Intake Manifold
PRL Motorsports RBC Manifold Adapter
PRL Motorsports Throttle Body Adapter
PRL Motorsports Oil Feed/Return Kit
PRL Motorsports Front Beam Replacement
PRL Motorsports Turbo Manifold
PRL Motorsports Intercooler Piping/Couplers
PRL Motorsports Intake Pipe
PRL Motorsports Downpipe
PRL Motorsports Dump Tube
K&N Turbo Intake Filter
Garrett Intercooler Core w/ PRL End Tanks
Precision Journal Bearing 5862
Precision 46mm Wastegate
Tial Q 50mm Blow Off Valve
Injector Dynamics ID1000cc Injectors
Competition Stage 4 Clutch 6 puck
Competition Lightweight Flywheel (11.44lbs)
Full-Race 3" Exhaust
Deatschwerks DW65C Fuel Pump
Hondata FlashPro w/ Bluetooth
Hondata 4bar Map Sensor
Skunk 2 Oil Cap
NGK ILKR8E6 Laser Iridium Plugs
Suspension/Wheels:
Buddy Club N+ Coilovers (14kF/10kR) - 8thGen
Project Kics NeoChrome R40 Lugnuts
Work Meister S1R 18x9 +20
215/35/18 Nitto NeoGen
06-11 Civic Rear Spring Isolators
06-11 Civic Front Strut Bolts
Sounds/Random:
Viper 5704v Alarm w/ Remote Start
MTX Class D Mono 1000 Amplifier
12" Alpine Type R 12D4 Subwoofer
Kenwood DNX570HD InDash
ASWC Controller
Lighting:
Nokya Yellow DRL/High Beams
DDM Tuning HID Fogs (3000K)
DDM Tuning HID Low Beams (6000K)
VLED License Plate Bulb
SuperBrightLEDs Reverse/Map/Dome/Trunk Lights
=================

=================


2) @Kevv_Si
2013 PMM Civic Si
Instagram : Kevv_fb6
Link to build thread -
http://9thcivic.com/forum/threads/kevvs-13-fb6-build-thread.12262/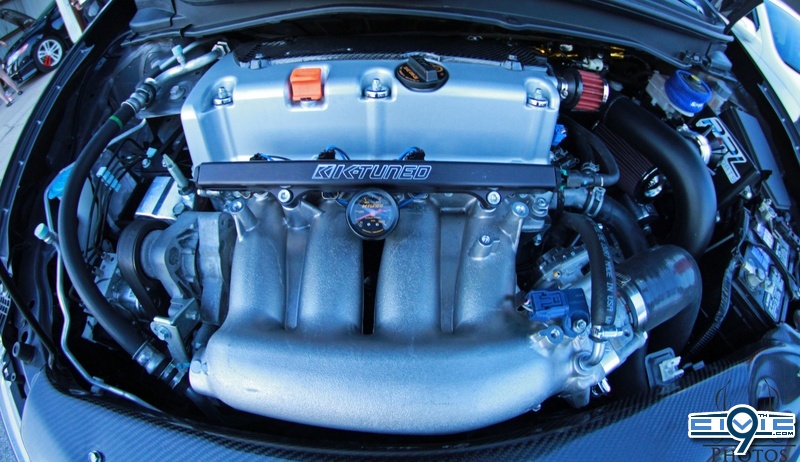 Engine:
K-Tuned 3" exhaust
PW:JDM dry carbon cooling plate
RBC intake Manifold
ID1000cc injectors
K-Tuned fuel rail
DW65c fuel pump
Precision 5862 Turbo
Precision 46mm wastegate
Tial BOV
PRL catless 3" Downpipe
Hondata Flashpro with vitviper tune
Hondata 4 Bar Map Sensor
PRL Garret intercooler
Competition Clutch stage 4
8th gen flywheel
Hasport Full set motor mounts 88a
K-tuned Clutch Master Cylinder
Interior:
Moddiction Countersunk shift knob
JDM steering wheel emblem
Perrin Dual Gauge Pod
AEM Boost Controller
AEM Fuel/Air ratio gauge
Buddy Club Short Shifter
Hybrid Racing base shifter bushings
Exterior:
JDM Front and Rear Emblems
PW:JDM dry carbon rear gurney flap
Suspension:
K-Tuned K1 Coilovers
Buddy Club rear camber arms
Wilwood front brake kit
Stoptech rear slotted rotors
Eibach front and rear sway bars
Full-Race traction balls
BWR Rear subframe brace
Sirimoto trunk brace
Lighting:
Nokya hyper yellow DRL's
Nokya Arctic White's
=================

=================
3) @Flightmaster127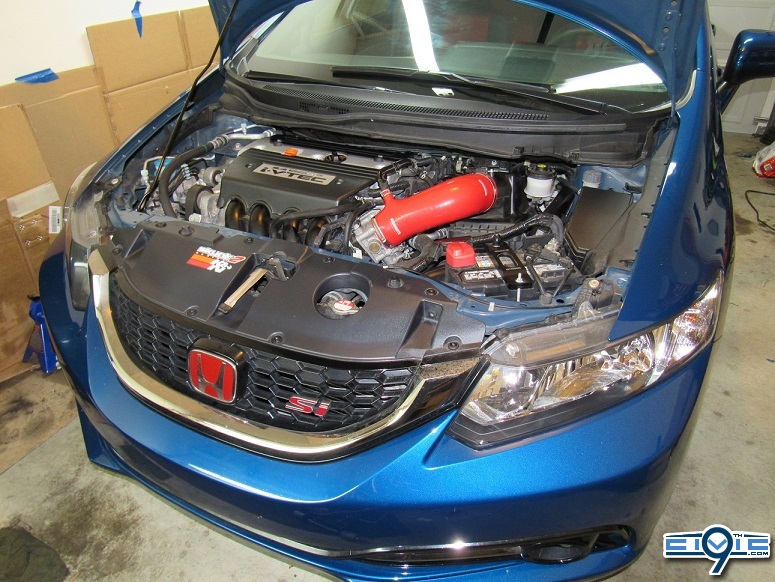 2014 Honda Civic Si
Engine
· K&N Drop in Filter Replacement
· Hasport 62A Rear Motor Mount
Mishimoto Silicon Induction Hose
Exterior
· JDM Civic Type R Badges
Interior
· J's Racing Type R Steering Wheel Emblem
· LED Interior Light Upgrade
Accessories
· Skunk2 Black Series Billet Battery Tie Down
· OEM Wheel Lock Set
I don't have a build thread for this car but feel free to check out my youtube channel where I have a couple of autocross videos with the car up.
https://www.youtube.com/user/flightmaster127/videos
Car made 174whp/160wtq on Mishimoto's mustang dyno.
=================

=================
4) @SimplicityFB6
2013 Honda Civic si sedan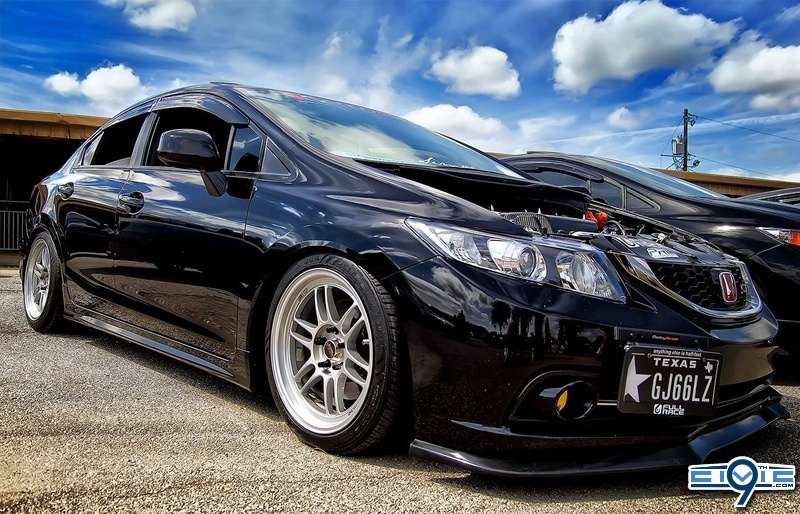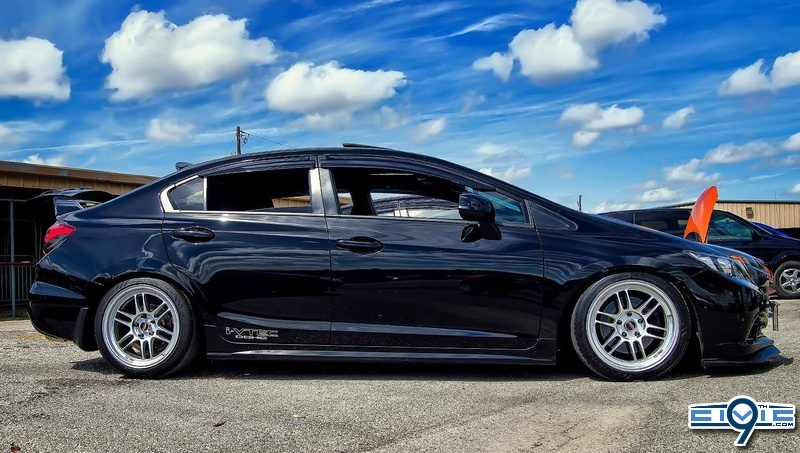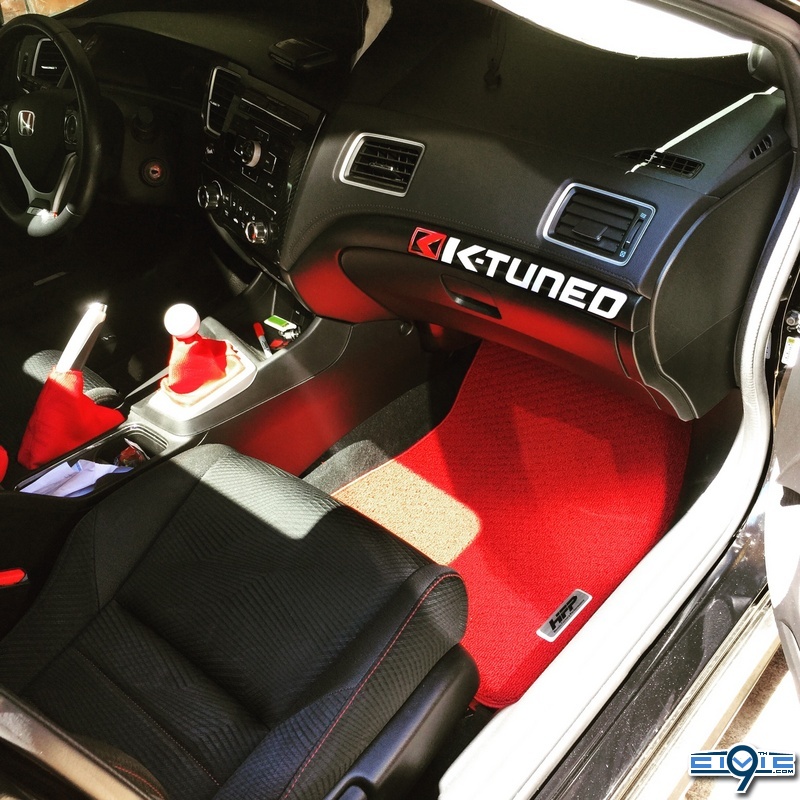 INTERIOR
-Red H steering wheel emblem
-Bride red shift boot, e brake boot, and middle console.
-Moddiction white shift knob
-Broadway mirror
-Red Hfp matts
-Led dome lights
-JDM red hazard switch swap with batman sticker.
-Bride gradient rear seats
EXTERIOR
-Honda window visors
-HIC rear window visor
-Honda rear mud flaps
-35% tint in the front, limo tint in the back.
-Red H type r badges
-Mugen style side skirts color matched cbp
-Bayson r front lip
-Dark smoke taillight overlays
-yellow fog light overlays
-Fender roll
ENGINE PERFORMANCE
-Polished RBC manifold ported to 70mm
-Ktuned fuel rail
-Rdx injectors
-ZDX throttle body
-Prl adapter spacer
-Prl short ram intake
-Full race down pipe
-Full race catback exhaust
-Rear Hasport mount
-Hondata flash pro
-Vit tuned
ENGINE DRESSUP
-Mugen reservoir covers
-Ktuned oil dip stick
- 5 Downstar m6 spike nuts
-PasswordJDM cf battery cover
-PasswordJDM washers
-PasswordJDM 8thgen cf manifold cover
-PasswordJDM pulley cover
-PasswordJDM gurney flap
WHEELS and TIRES
-Enkei Rpf1 17x9 35+
-235/40/17 Nankang tires
-Honda H valve stem caps
-Extended black lug nuts
LIGHTING
-UAE head lights
-Morimoto H11B 6k hid
-Samsung turn signal switch backs
-Nokya yellow drl bulbs
-fd2 side markers with polarg hyper white bulbs-Pending..
- White led license plate lights
- White led reverse lights
SUSPENSION
-Megan ez street coilovers
-Godspeed rear camber kit
-Spc front camber bolts
----------BUILD TREAD---------
http://9thcivic.com/forum/index.php?posts/356905/
=================

=================
5) @wes gasper
Build list for
Wesley Gasper IG: wes_fg4
2013 Civic Si Coupe in Dyno Blue Pearl
(Sorry I don't have a build thread)
Exterior
- Real JDM Front and Rear Emblems. (Custom White & Blue Overlays)
- White "Si" Overlays
- Rear Tail Light Overlays (Red)
- 8000K HID Headlights
- 6000K HID Fogs
- Removed Headlight Amber Corners
- OEM Hood Visor
- HIC Rear Window Visor
- Limo tint in back, Dark up front
- HFP Full Lip Kit
- IJDMTOY LED Switchback Blinkers
- IJDMTOY LED light for license plate
- Carbon Fiber License plate frame
Interior
-
Sparco R600 Racing Seats
- Sparco Racing Harnesses in Red
- Sparco Seat Bases
- Sparco Seat Rails
- JDM Steering Wheel Badge
- JDM Key Fob w/ Bride Keychain
- JDM Hazard Switch with Biohazard Emblem Instead
- Lloyds Custom Fit Torch Red Floor Mats (Front and Rear)
- K-Tuned Shift Knob/ Katana Shift Knob for Shows
- '08 TSX Shift Boot Adapter
- Hydrodipped Carbon Fiber Interior Trim Pieces
- RED Bride Door Panels
- RED Bride Shift Boot
- RED Bride Center Console
- IJDMTOY LED Full Dome & Map Lights
- YoSpeed Door Sills
- YoSpeed Cup Holder Cover
Wheels & Suspension
- Ksport Kontrol Pro Coilovers.
- Work CR Ulitmates (Kiwami) Pearl White 17x9 +28
- Work RS Type Closed End Lug Nuts
- Yokohama S-Drives 225/35 R17
Performance/Engine Bay
-
K&N Filter
- BuddyClub Short Shifter
- Custom Hydrodipped Dyno Blue Pearl w/ Carbon Fiber Overlay Manifold Cover
- Custom Hydrodipped Dyno Blue Pearl w/ Carbon Fiber Overlay Spark Plug Cover
- Custom Hydrodipped Dyno Blue Pearl w/ Carbon Fiber Overlay ECU Cover
- Custom Hydrodipped Dyno Blue Pearl w/ Carbon Fiber Overlay Fuse Box Cover
- K-Tuned Oil Cap
- K-Tuned Dipstick
- K-Tuned Radiator Cap
- Password JDM Carbon Fiber Cooling Plate
- Password JDM Battery Cover
- Password JDM Carbon Fiber Pulley Cover
- Password JDM Reservoir Covers
- Password JDM Fender Washers
- Password JDM Valve Cover Washers
- Downstar Spiked Valve Cover Bolts
=================

=================