1,917
1,535
Vehicle Model

Civic Ex
Body Style

Coupe
Disclaimer
9thcivic.com may or may not endorse various DIY projects, all DIY projects are purely "at your own risk". If you are at all uncomfortable or inexperienced working on vehicles (especially electronics and mechanical), please reconsider doing the job yourself. It is possible on any DIY to damage your car, void your factory warranty, disable a safety feature, create a hazardous condition, or harm or even kill yourself or others. Examples would be the vehicle failing on you, getting an electric shock, or disabling an airbag etc.
Your dealer or mechanic, or professional audio shop may provide services (and a warranty) for any DIY job posted on these forums. Sometimes, it's just better to pay to have it done.
FAQs
Q: Is this DIY for all civics?
A: This DIY is for all Civic Coupe models but possible variate to Sedan. (Pic at the end of DIY)
Q: How much did this project cost?
A: Depends on how much of the tools you have already. Order the requiring Parts will est to 80$.
Q: Does it come painted?
A: No, the lip does not come painted or primed.
Q: What is the lip made of?
A: Depends which one you purchase, I purchased
poly-urethane but there is also ABS which is more flexible.
Q: How long does this project take?
A: From start to finish, took me about 3 hours with complete dedication.
Q: Can I cut the lip before I rivet it on?
A: Yes, but it would be harder to measure exactly where to cut since you are flexing it.
Q: How many rivet/washers do I need for this project?
A: You will need min 17 rivet/washers but get at least 25 if you mess up.
Q: Can you remove the lip anytime?
A: Yes, but it will be at the cost of rivets.
Q: Is there an easy fix to the holes on the side of the bumper?
A: Yes, you can fill it with a little putty and use touch up paint from the dealership.
Q: How strong is the lip when driving?
A: I ran a constant 120 mph with the lip on after 2 weeks and it is still holding without any issues.
Q: How low does it extend downwards?
A: About 2.5 - 3 inches
Q: Does it crack easy or withstand scrapping?
A: With poly-urethane, under normal wear and tear it does really well for scraps and bending while holding it's shape.
Q: Can we use the same method in this DIY for the S204 STI Lip?
A: Yes, but the end mount application will be different.
Tools Required:
- Hand Power Drill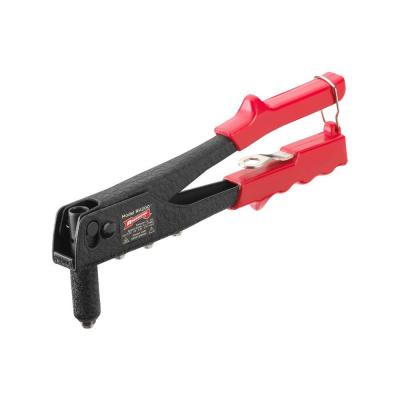 - Riveting Tool [3/16]
- Dremel
- Phillips screwdriver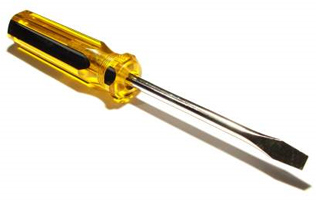 - Flat-tip screwdriver
- 5 mm Hex wrench
- Ruler
- Marker
- Eye protection (recommended)
- Heat gun (optional)
- Clip Removing Tool (optional)
- Bumper stand or boxes (optional)
- Cleaning Alcohol (optional)
Project Parts:
Front Lip -
06-07 STI CS2 Style front bumper lip
Part Link -
http://www.ebay.com/itm/SUBARU-IMPREZA-WRX-STI-2006-2007-CS2-URETHANE-FRONT-BUMPER-LIP-SPOILER-/190834172708?pt=Motors_Car_Truck_Parts_Accessories&fits=Make:Subaru&hash=item2c6e9a6324&vxp=mtr
Cost - $59.99 + Free Shipping
Shipping / Receiving Time (48 States) - 7 to 15 business days
Comment(s): There are several sellers of this lip on ebay. If you cant find one then just wait a week or so and it will be restocked. If you paid more than $70 shipped, you paid to much. Average pricing is 64$ and lowest is 59$ I've seen in the past 7 months.
Note: There are 2 lips for 06-07 STI, please make sure you have the CS2 or CS Sports Style and not the S204 Lip.
Rivet -
3/16 Large Head Rivets and Washers (50)
Part Link -
http://www.ebay.com/itm/281099996259?ssPageName=STRK:MEWNX:IT&_trksid=p3984.m1497.l2649
Cost - $14.50 + $2.27 Shipping
Shipping / Receiving Time (48 States) - 3 to 10 business days
Comment(s): I used 22 Rivet/Washer on this project including the ones I miss pulled. Actual amount on the bumper is 17. I bought 50 because it was almost the same price as 25 and you have more left for future projects or mispulls.
Prep Work
(optional)
Step 1 – Lip Prep
When I got my lip, it was covered in a bit of oil from the manufacturer. I used a bit of rubbing alcohol to clean the entire lip down and made sure there was no cracks or abnormal bends.
Step 2 – Lip Color
This is a perfect time for you to prime and paint your lip if you want to color match it or just be different. This way you can get it in all angles. I personally used these at the bottom start with primer, then the base coat, metallize etc
Last edited by a moderator: