2,250
1,503
Vehicle Model

Civic SI
Body Style

Sedan
Part one,
here is a list of products you will need to complete your fuel return. (you
WILL
have to have a FlashPro or Ktuner for this). you can use what products you want but keep in mind it is possible to have leaks when changing brands from fittings and hose so I stuck with Vibrant thru out my whole system where it was possible.
Fuel rail with gauge
Fuel pressure regulator
20' of nylon Braided flex hose AN-8, Part #11978
10' of nylon Braided flex hose AN-6, Part #11966
10' Push on Rubber Flex hose -6AN, Part #16316
x2)Swivel hose end fitting X2 90 degree -6AN Part #21906
x2)Swivel hose end Fitting 90 degree -8AN Part #21908
Walbro 450 fuel pump
Russell fitting Part# 641303
Precision Fuel Filter PN:S15003
Butt connector with Crimp, solder and heat shrink all in one (handpack PN:HP6640)
AN-8 Fuel Cell Bulkhead adapter fitting with locking nut PNXXXXX
You will also need,
Hondabond Liquid gasket
Dremel with cutting and sanding stone
Drill with drill Bits
8 pack of hose clamps
Large clamp to hold pump to sending unit aprox 4"
basic hand tools, you can also order a fuel door remover but is not necessary I found it was easy enough with a flathead screwdriver and hammer.
Lots of zip ties
Sharp scissors to cut Braided lines
Parts I used: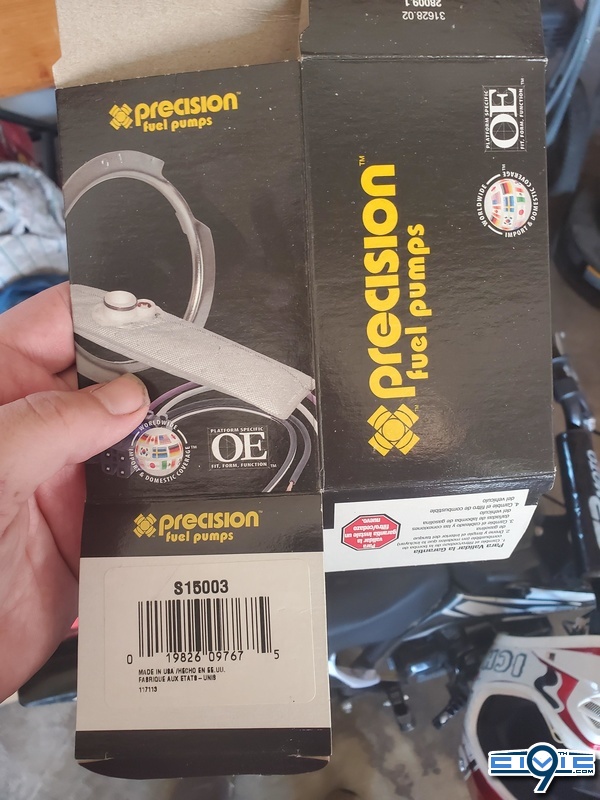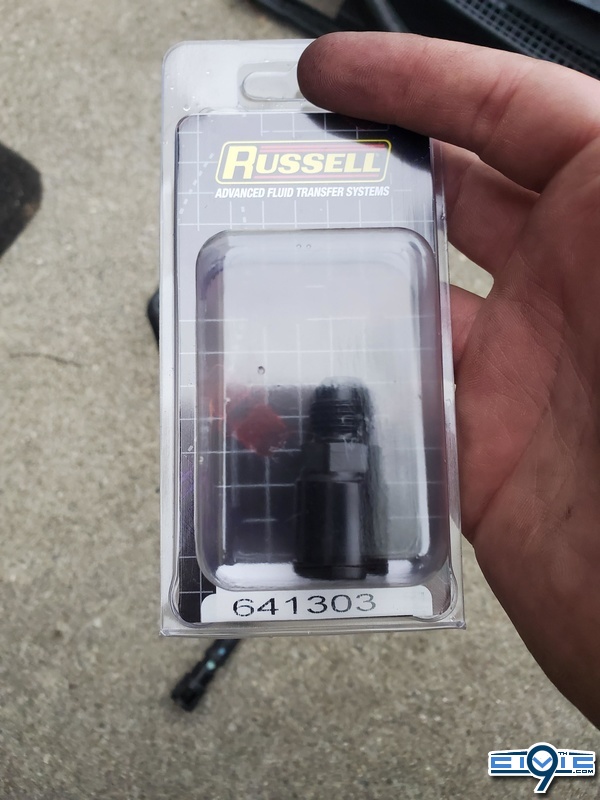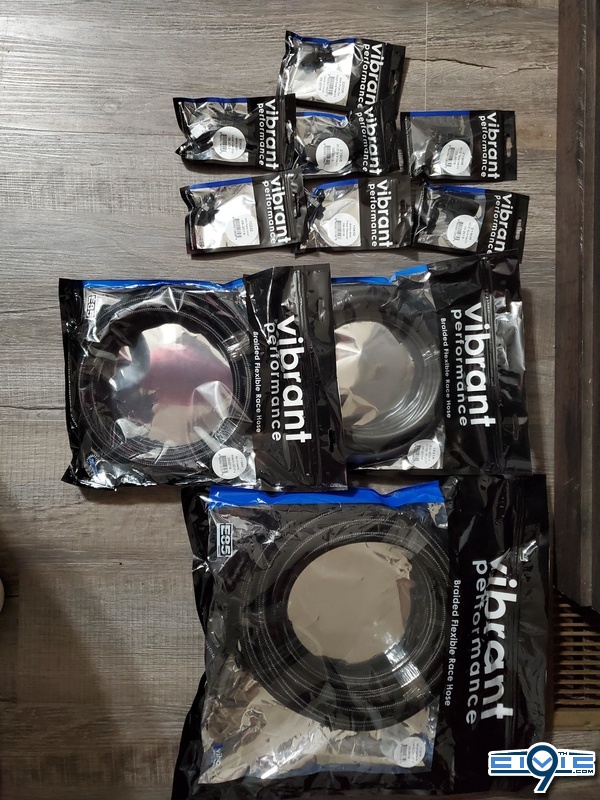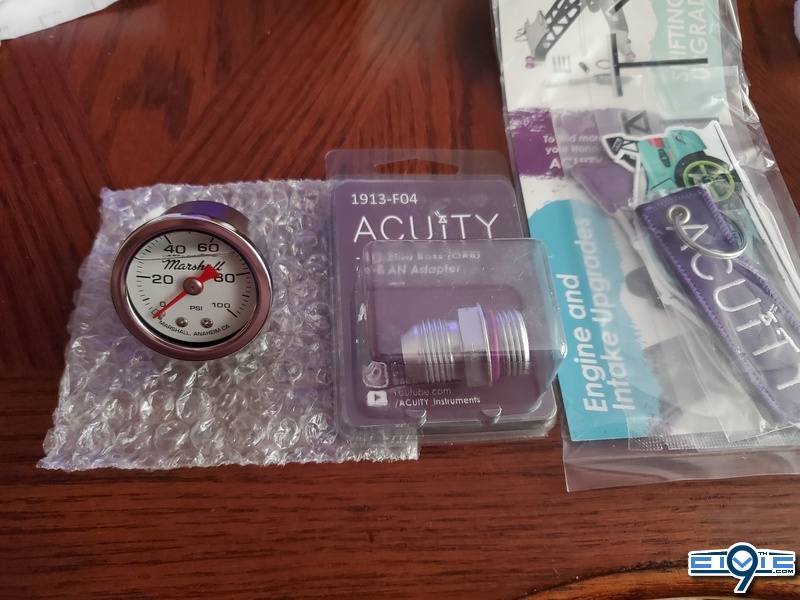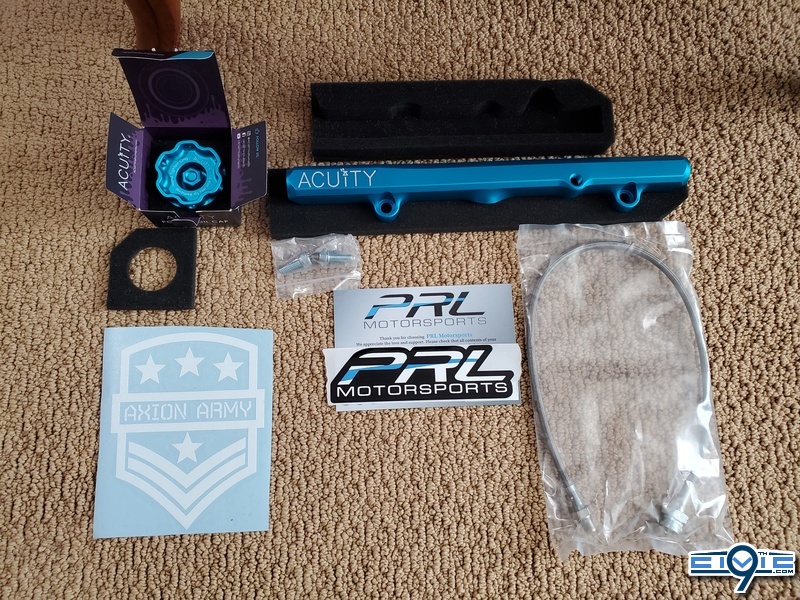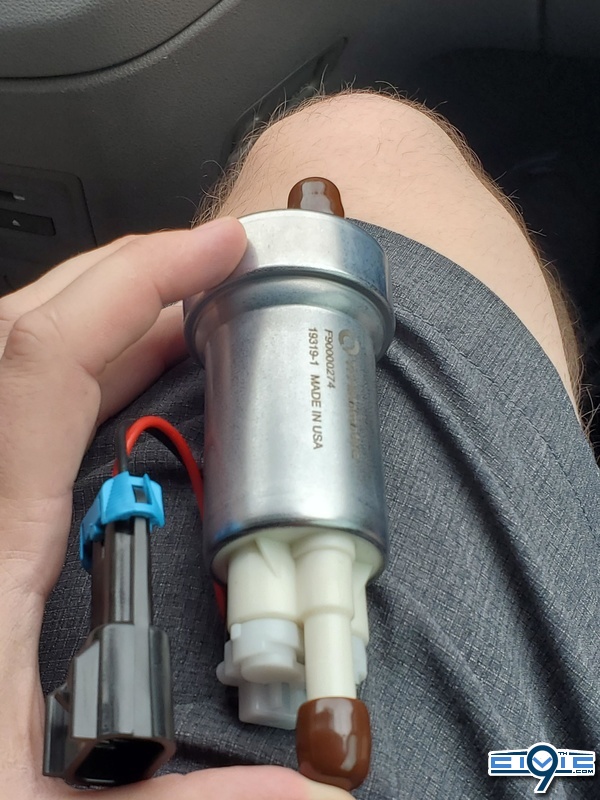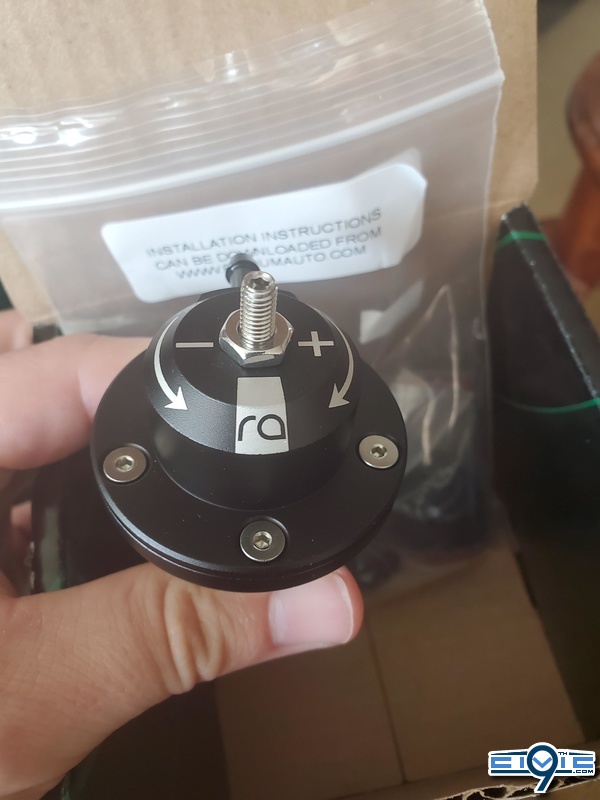 Last edited: