First I would like to thank @P2R for being cool enough to donate one of their thermal TB gaskets to test out with the zdx stock manifold option. Before I post any of the install pics I just want to say right from the start you can feel the difference when you replace that cheap paper gasket with a P2R thermal. The overall throttle response feels better and for me it just gives a better sense of security knowing that there is not some cheap piece of paper between my throttle body and manifold. So I will say to anyone who plans on upgrading to the ZDX get the thermal gasket when you buy the the throttle body it will save you time. After you do this you will need to use Flashpro to turn off any lights that come on from unplugging the TB and you will also need to do an idle reset.
1.After you get the throttle body removed you will need to peal off the paper gasket. After you get it off it will leave behind paper and residue. You should clean that off before installing the new gasket I used a little adhesive remover on a rag only use a little and make sure you do not get it in the manifold.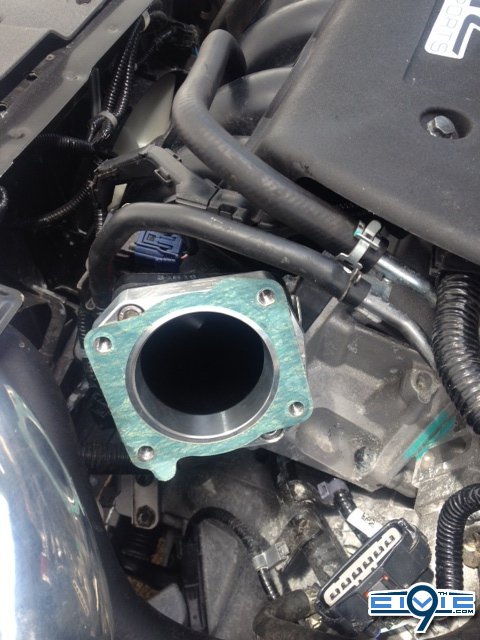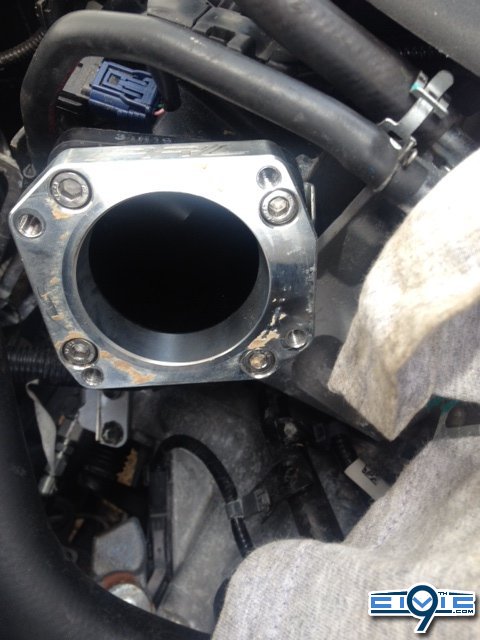 2. Cleaned off most of the paper and residue and gave it one more cleaning just for good measure.
3.Just a comparison between the two gaskets I think the picture speaks for itself.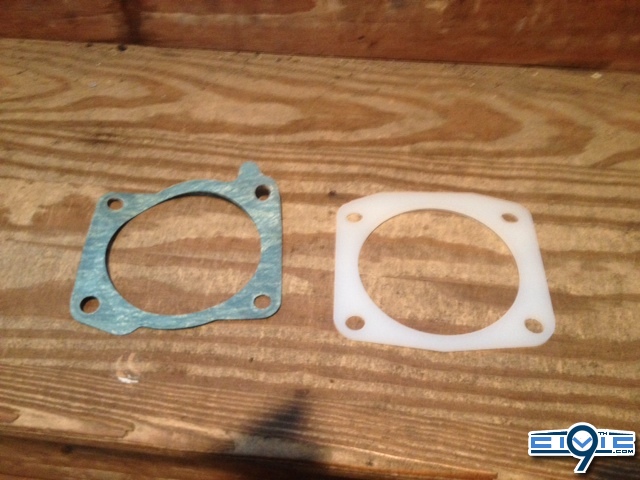 4.Gasket all installed