Administrator
Admin
Toys For Tots
Introducing the 12 days of xmas 2012!!
It's that time of year again, so I hope you're ready for some great prizes!



Click here & scroll down for the Dec 1st prize list
http://9thcivic.com/forum/pages/Dec-1st/
For the next 12 days, we'll be giving one lucky winner a chance to win all of the prizes listed!

How do you win?
All you have to do is post in the daily xmas giveaway threads. Each day a new thread will be started. To participate, all you have to do is post in that thread! You'll automatically be entered to win on that day. Make sure you come back and post each day, so you've got a chance to win!

Can I win more than once?
We will have 12 different winners in the contest. If you win one day, you are not eligible to win any other dates.

Can anyone enter?
Yes. The contest is for all members and staff.

How will the winner be chosen?
Each day a random number will be drawn. If your post is on that number, you win!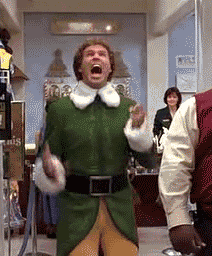 A huge thank you goes out to the vendors who made this possible.

Registered
Registered 31+
======
Entry & Winner Threads!!!
Dec 1st Entry-
http://9thcivic.com/forum/threads/9thcivics-12-days-of-xmas-dec-1st-entry-thread.6059/
Dec 1st Winner:
http://9thcivic.com/forum/threads/9thcivics-12-days-of-xmas-dec-1st-winner.6077/
Dec 2nd Entry -
http://9thcivic.com/forum/threads/9thcivics-12-days-of-xmas-dec-2nd-entry-thread.6076/
Dec 2nd Winner:
http://9thcivic.com/forum/threads/9thcivics-12-days-of-xmas-dec-2nd-winner.6087/
Dec 3rd Entry -
http://9thcivic.com/forum/threads/9thcivics-12-days-of-xmas-2012-dec-3rd-entry-thread.6086/
Dec 3rd Winner:
http://9thcivic.com/forum/threads/9thcivics-12-days-of-xmas-dec-3rd-winner.6096/
Dec 4th Entry -
http://9thcivic.com/forum/threads/9thcivics-12-days-of-xmas-dec-4th-entry-thread.6094/
Dec 4th Winner:
http://9thcivic.com/forum/threads/9thcivics-12-days-of-xmas-dec-4th-winner.6110/
Dec 5th Entry -
http://9thcivic.com/forum/threads/9thcivics-12-days-of-xmas-dec-5th-entry-thread.6109/
Dec 5th Winner:
http://9thcivic.com/forum/threads/9thcivics-12-days-of-xmas-dec-5th-winner.6118/
Dec 6h Entry -
http://9thcivic.com/forum/threads/9thcivics-12-days-of-xmas-dec-6th-entry-thead.6117/
Dec 6th Winner:
http://9thcivic.com/forum/threads/9thcivics-12-days-of-xmas-dec-6th-winner.6125/
Dec 7th Entry -
http://9thcivic.com/forum/threads/9thcivics-12-days-of-xmas-dec-7th-entry-thread.6126/
Dec 7th Winner:
http://9thcivic.com/forum/threads/9thcivics-12-days-of-xmas-dec-7th-winner.6139/
Dec 8th Entry -
http://9thcivic.com/forum/threads/9thcivics-12-days-of-xmas-dec-8th-entry-thread.6140/
Dec 8th Winner:
http://9thcivic.com/forum/threads/9thcivics-12-days-of-xmas-dec-8th-winner.6145/
Dec 9th Entry -
http://9thcivic.com/forum/threads/9thcivics-12-days-of-xmas-dec-9th-entry-thread.6146/
Dec 9th Winner:
http://9thcivic.com/forum/threads/9thcivics-12-days-of-xmas-dec-9th-winner.6152/
Dec 10th Entry -
http://9thcivic.com/forum/threads/9thcivics-12-days-of-xmas-dec-10th-entry-thread.6153/
Dec 10th Winner:
http://9thcivic.com/forum/threads/9thcivics-12-days-of-xmas-dec-10th-winner.6158/
Dec 11th Entry -
http://9thcivic.com/forum/threads/9thcivics-12-days-of-xmas-dec-11th-entry-thread.6159/
Dec 11th Winner:
http://9thcivic.com/forum/threads/9thcivics-12-days-of-xmas-dec-11th-winner.6167/
Dec 12th Entry -
http://9thcivic.com/forum/threads/9thcivics-12-days-of-xmas-dec-12th-entry-thread.6169/
Dec 12th Winner:
http://9thcivic.com/forum/threads/9thcivics-12-days-of-xmas-dec-12th-winner.6182/