Administrator
Admin
Toys For Tots
If these simple rules cannot be followed your thread/post will be deleted without notification.
9thCivic For Sale Forum Rules
You must be a member for a minimum of 30 days and have 30+ posts on your account to post a new thread in this section.
Start your post with the appropriate Subject Prefix in the subject field to verify what your sale thread is about…
FS: For Sale
WTB: Wanted to Buy
FT: For Trade Only
NIB: New in Box
Examples of a good sale post subject:
FS: Graphite 17" Wheels, slightly used
WTB: New or used APEXi SAFC
FT: AEM SRI for 06+ Si (NIB)
Please be as descriptive as possible in your sale posts. Price MUST be included in all for sale threads. If you're selling your Civic you must also include the

VIN

.
ALL threads in the For Sale section must include at least one accurate picture of good quality of the item(s) for each sale or trade.
The picture must also include a legible sign with the following information:
Your User Name
9thcivic.com
Today's Date
Example: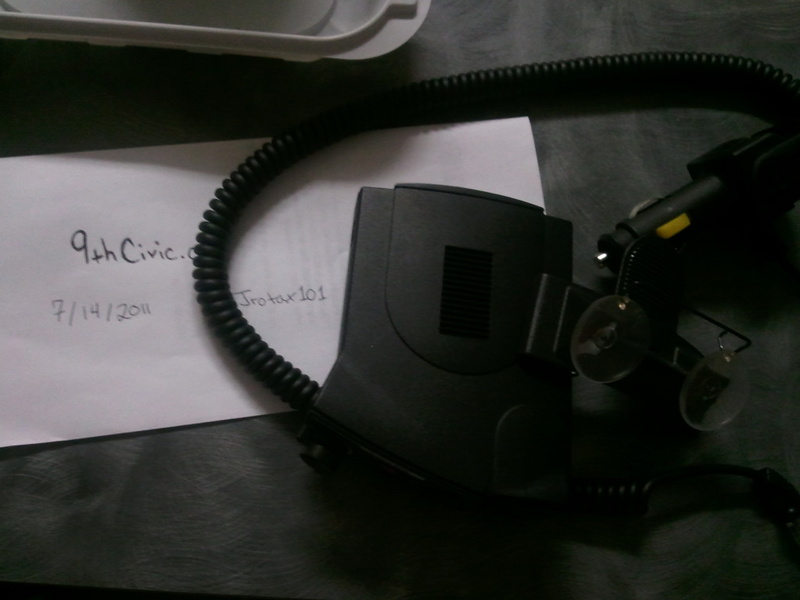 Photo(s) must be included at initial time of posting. No, "I'll post a picture later" excuses.
Must be separate and actually on a piece of paper. No Photoshop or paint text allowed on top of your picture.
When a member is selling several items or multiple items, like wheels or anything that goes in sets, pictures must be taken with each individual item.
Must take pics to show any damage.
Each and every part/cable/component that comes with it is required to be in the photo(s). The exception to that rule would be if the item(s) clearly specify that it is "unopened and sealed from the factory" (NIB).
DO NOT post in a for sale thread unless you are interested in purchasing the item, or it is your for sale thread. This includes bumping and low balling. The For Sale area is not for whoring.
If we witness evidence of a users spamming replies and posts just to get their post count up, they will be banned.
The OP (and only the OP) is allowed 2 bumps per day. Again, the For Sale area is not for whoring.
No COMMERCIAL posting allowed! - The Sale Forums are for 9th generation Civic owners and enthusiasts to trade and sell parts among each other. All commercial posts will be deleted and user is subject to account ban! The Sale forums are not for businesses to advertise or unload goods. If you post more than one of the same item for sale that is considered selling for profit and will not be permitted here. Any company interested in advertising their goods and services at 9thCivic.com should go through the proper channels to do so. And please don't sell items that are not yours. (Example: "I'm selling this for a friend of mine").
9th Generation Civic Parts, Accessories, Etc. ONLY - Items must be specifically usable on the 9th Generation Civic Models. Only 9thgen civic models can be sold here. Mobile audio/video and radar detectors are OK. Game systems and laptop computers are NOT acceptable. No selling your Spider-Man comics or Barbie collection.
Testing Waters (TW) Threads are not allowed.
Group Buys - Group Buys are considered commercial as well and ARE NOT allowed in Sale Forums, or any other area of the site.
Post Your Price, NO Auction Type Sales! No 'Best Offer' Sales! - Running your sale like an auction is not acceptable in the Sale Forums. We find this to be a highly dishonest form of selling. There is nothing stopping the seller from telling one member he/she got a higher offer through Private Messaging or Email, when they really didn't. So in short, you must list sale prices in your sale post! No further explanation needed. If you post an auction type sale, it will be removed and you will be flagged with a warning to your account.
No eBay/Craigslist Links To Stuff You're Selling - If you are selling something on eBay/Craigslist, etc... fine. You don't need to post it here.
Rules put in place by the seller -
You must have all the guidelines that pertain to the sale outlined in the first post when the thread is opened. Yet again, this is to protect both the buyer and seller from ending up in a situation that is detrimental to both parties.
Changing the rules of the sale after the thread has been started will lead to an immediate thread closure.

No questions asked

.
No Public Bid-Wars or Price Bashing!
- Show common courtesy to the person that is selling their item. Do not reply to their post in a negative manner, with "I will sell anyone the same spoiler for $20.00 or less!". If you can offer it cheaper, start your own sale post. Don't encroach on another members sale post. That is thread jacking and is a warnable offense.
"Low Balling" in the Marketplace is not allowed.
- This includes comments on price, where to get it cheaper, or any inflammatory remarks.
Accepting deposits/payments - Due to complications stemming from past transactions we will not allow any transactions involving making payments, or deposits to hold an item from here on out. This is not only to protect the buyers from losing their hard-earned money in a sale gone awry, but also to protect the sellers from entering an agreement that could lead to more trouble than you possibly could've considered.
If you are the seller - You must post a fixed price, and prepare to absorb the PayPal fees associated with accepting money through their site. You cannot add an additional % fee for accepting PayPal per their terms of service, and breaking this can result in your PayPal account being closed.
PayPal Policy:
For sale section sellers charging Paypal fee
Quote:
From PayPal
4.6 No Surcharges. You agree that you will not impose a surcharge or any other fee for accepting PayPal as a payment method. You may charge a handling fee in connection with the sale of goods or services, as long as the handling fee does not operate as a surcharge and is not higher than the handling fee you charge for non-PayPal transactions.​
PayPal Payment Method:
If you are accepting PayPal, you may not ask the buyer to send you the money as a gift. Doing so avoids PayPal's fees and may or may not be against their Terms of Service Agreement. However it also removes the buyer's ability to dispute a payment if a issue arises. Sellers who are found to be doing this will lose their ability to use the Marketplace on 9thCivic.
Last edited by a moderator: