Selling my 2012 fg4 from this thread if you or anyone you know might be interested.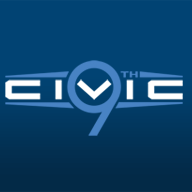 I've been on the other 9th site for quite some time and on Instagram with the rest of the dudes as well. I think I may be making the switch soon due to relevant and irrelevant reasons but I drive a '12 Si Coupe and have done only a few things to it so far. Feel free to comment, flame or throw in...

9thcivic.com
Garage kept. This car was never launched and it's never lost a race. lt's never been raced.
I've been over 100 in this car maybe 4 times. It's currently under 58k miles and is located in Milwaukee, WI. Will come with 2013 Coupe Headlight Assembly/HFP Front Lip Pieces/a bunch of left over OEM components.
D2 Racing RS Coilovers
SPC Adjustable Camber Arms
Cosmis XT-005R 18x9 / Tires good 215/35/18
All Hasport Mounts
Charlie Moua Powder Coated Wrinkle Red Valve Cover
STi s204 Front Lip (wrapped carbon fiber)
FA5 Carbon Fiber Rear Diffuser
Password JDM Carbon Fiber Gurney Flap (having trouble holding clear coat)
Short Ram Intake
Work on this car has been done in conjunction with Rudz Racing, One6 Motorsport and All-Star Honda since new.
Minor Interior mods with a very clean interior. No buttons on the wheel or dash have started to flake or fade.
$15k
$15,500 w/Hondata
Free and Clear, Clean Title.
Serious Inquiries Only Please