9thcivic Ride Of The Month!!

Be sure to check out BlacklistRogue's Dyno Blue coupe which won our Feb 2014 ROTM!

Click Here To Check It Out

His build thread and other photos can be found at the link above.
9th Generation Honda Civic Forum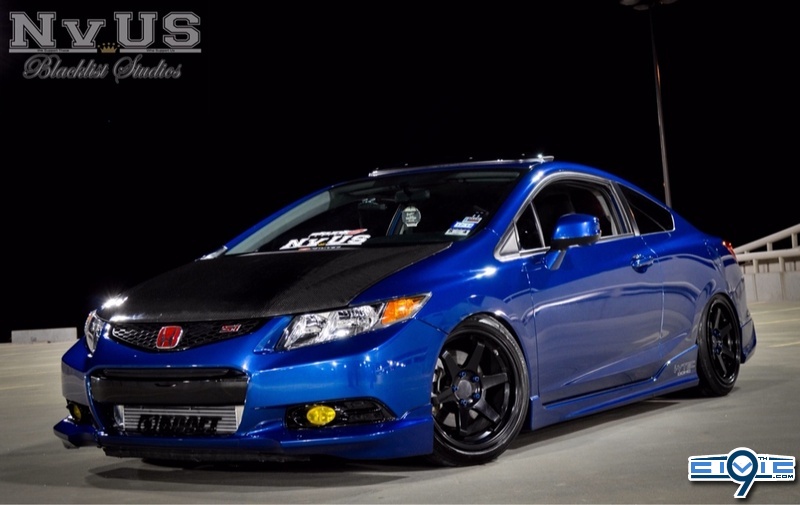 Feb 2014 ROTM Winner Is:
@BlacklistRogue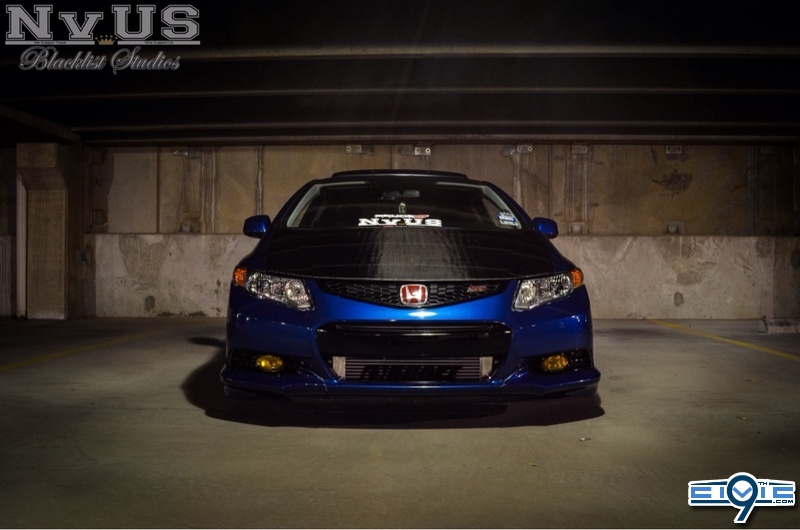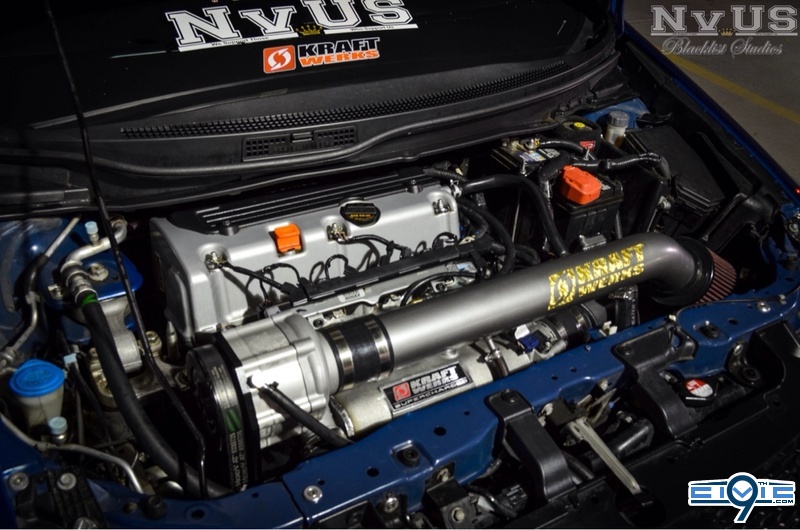 -Kraftwerks Full Supercharger kit
-Grams 1000cc injectors
-Skunk2 Rear Camber Arms.
-Skunk2 Mega RR exhaust
-Skunk2 alpha down pipe
-Skunk2 Cold Air Intake
Accessories
-Skunk2 fender washers
-brake booster cover.
-Short shifter
Others Modifications
-Duethcwerks 265 Fuel Pump
-PasswordJDM Red H BAdges
-Fog overlays
-PasswordJDM 8000k Xenon Hid Kit
-HFP front lip, Rear lip and side skirts
-Corsport steering wheel badge
-D2 coilovers
-Pr2 Throttle body spacer
-Hondata Flash Pro
-Seibon Carbon Fiber Hood
-Kplayground 8th gen duckbill custom fabricated to fit 9th Gen coupe.
-Varrstoen ES2 17x9 +30
-Varrstoen Extended (custom painted) lugs.
============Thanks to @PRO Civic for sponsoring this month!...
First Time In History - Honda Has Three Vehicles Sell Over Three Hundred Thousand Units Each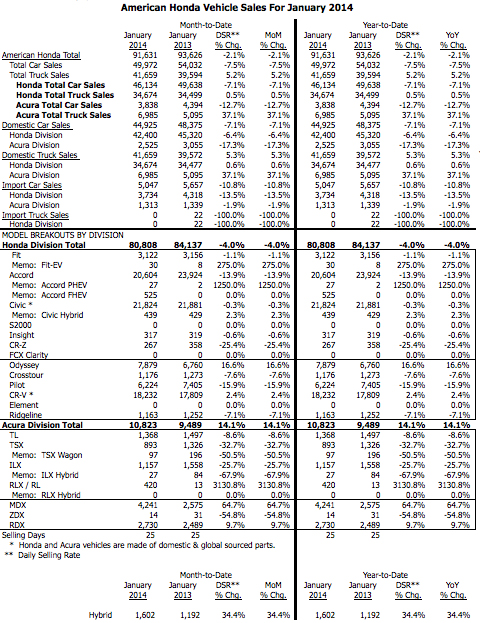 02/03/2014 - TORRANCE, Calif.
Acura light truck sales post 37.1 percent increase to set new January record
MDX sales rise more than 64 percent; RDX sales up for 21st consecutive month
Honda Odyssey posts 16.6 percent increase; CR-V sales up 2.4 percent
American Honda Motor Co., Inc. today reported January 2014 Honda and Acura vehicle sales of 91,631 units, a decrease of 2.1 percent vs. the same period last year amid record cold weather that affected industry sales in many parts of the U.S. Led by a strong lineup of all-weather SUVs, the Acura Division gained substantially in January, with sales up 14.1 percent for a total of 10,823 for the month. The Honda Division recorded sales of 80,808.
Honda
Record cold weather in several of Honda's stronghold markets in Eastern...
Honda to Turn Virtual Forza Motorsport Civic Si Into a Real Car at Chicago Auto Show
Since so many people are so into the digital driving worlds of the likes of the Sony Playstation Gran Turismo and Microsoft xBox Forza, automakers are turning to gamers to increase their brand's visibility and likeness among consumers.
Following an online design competition on the xBox Forza, in which Honda asked gamers to create their own Forza Motorsport Civic Si Coupe, more than 17,000 members of the gaming community chose Tiffany Labedz's proposal as the top design.
Honda will take the virtual concept and turn it into a real life car that it will present at next week's 2014 Chicago Auto Show, with further details to be announced.
In addition, the Japanese company said, "Chicago Auto Show attendees will also get the opportunity to be among the first to race the 2014 Civic Si Coupe in Forza Motorsport 5 on Xbox One demo stations in the Honda...
Honda Is First Japanese Carmaker To Be A Net-Exporter From US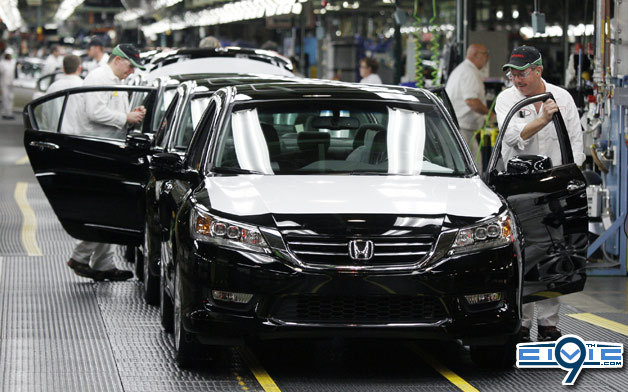 Over the last decade or so, many foreign automakers have challenged the idea of what defines an "American car," but
Honda took things a step further last year by exporting more cars out of the US than it imported in
.
Reuters is reporting that in 2013, a total of 108,705 Honda and Acura models were exported from the US with only 88,357 being shipped in. This gives Honda a net exporter status here, and makes it the first of such among the major Japanese automakers.
Honda's US imports have been dropping over the last five years while its exports have been steadily increasing. In 2008, the report indicates that Honda shipped 187,000 vehicles to the US and exported only 20,000, and even by 2012 Honda still favored imports with 136,000 imports and 74,000 exports. The article says that US-made Honda and Acura vehicles...