9th Generation Honda Civic Forum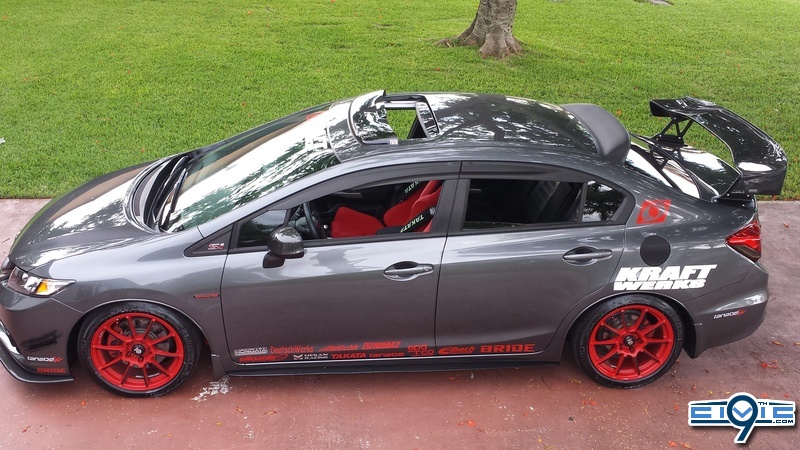 Your July 2014 ROTM Winner Is : @Boricua Surfer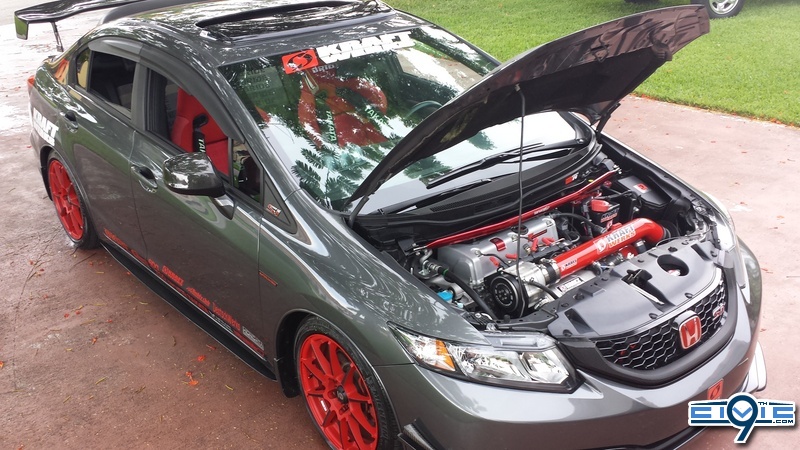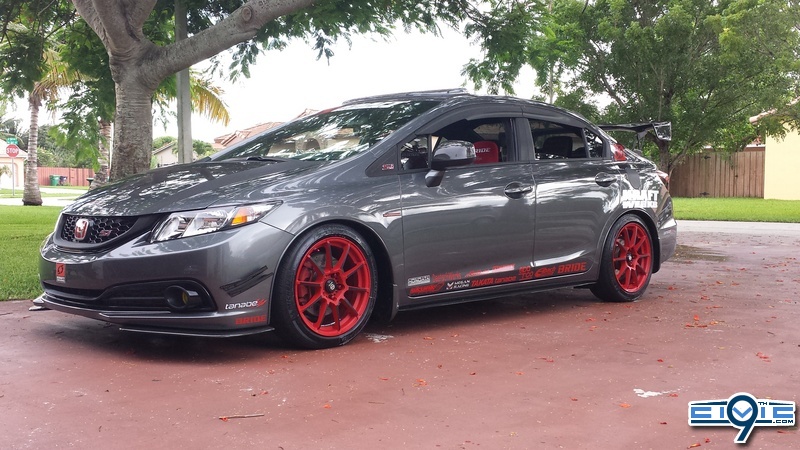 Modifications
1)Engine
K24 Kraftwerks Supercharger Kit
Rotrex C30-94 supercharger
120mm Pulley(10.8PSI)
Kraftwerks Intake Manifold
Kraftwerks Intercooler
1000cc Grams Injectors
Kraftwerks relocating battery bracket
K-Tuned Red Billet oil dipstick
Red Honda Carbon fiber Oil Cap
265lph Deatschwerks fuel pump
Skunk 2Racing Alpha series header
Skunk 2 racing full catback megapower 76mm
K&N High Flow Filter
Hondata Flash Pro
Dyno Tuned by TD Autowerks(350hp)
Bulleye Red Powder Coating Induction Pipes
Mishimoto Racing Thermostat
Mishimoto Coolant racing switch
Arospeed Battery tie down bracket
TWM Performance gearbox cable solid bushings
Hasport Racing Engine and Gearbox Mounts
Brake/Clutch reservoir Skunk Racing Sleeve covers
2)Exterior
Voltex Evo Type 1 S...
Hondata Flashpro Poll - Everyone Help Vote Now!!
Hondata has created a poll on their site asking what they should work on next. While the SI owners have access to a tuning solution, the 9th gen r18 owners do not have that luxury. Help the community by voting for the 9th gen r18 on hondata's site. It doesn't take longer than 2 seconds to vote. No registration or anything is required. Help the community and spread the word!
http://hondata.com/
Vote at the link above!
@Registered
First Time In History - Honda Has Three Vehicles Sell Over Three Hundred Thousand Units Each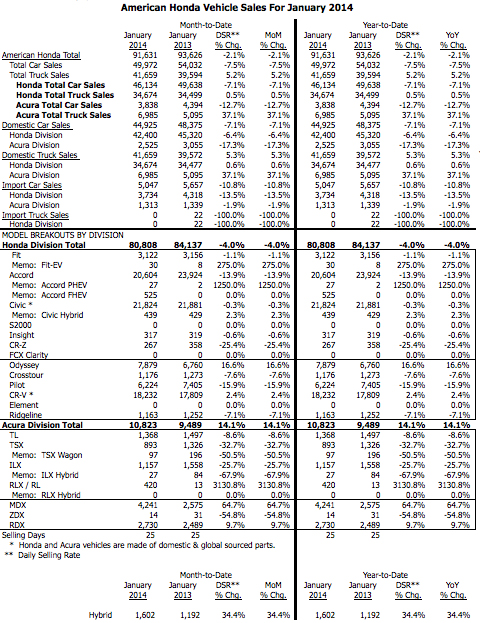 02/03/2014 - TORRANCE, Calif.
Acura light truck sales post 37.1 percent increase to set new January record
MDX sales rise more than 64 percent; RDX sales up for 21st consecutive month
Honda Odyssey posts 16.6 percent increase; CR-V sales up 2.4 percent
American Honda Motor Co., Inc. today reported January 2014 Honda and Acura vehicle sales of 91,631 units, a decrease of 2.1 percent vs. the same period last year amid record cold weather that affected industry sales in many parts of the U.S. Led by a strong lineup of all-weather SUVs, the Acura Division gained substantially in January, with sales up 14.1 percent for a total of 10,823 for the month. The Honda Division recorded sales of 80,808.
Honda
Record cold weather in several of Honda's stronghold markets in Eastern...