9th Generation Honda Civic Forum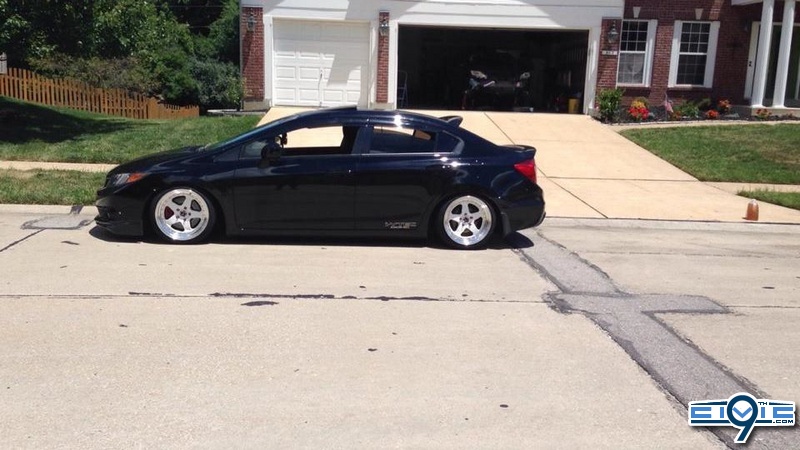 Here Is Your Winner For August 2014 Ride Of The Month -
@raf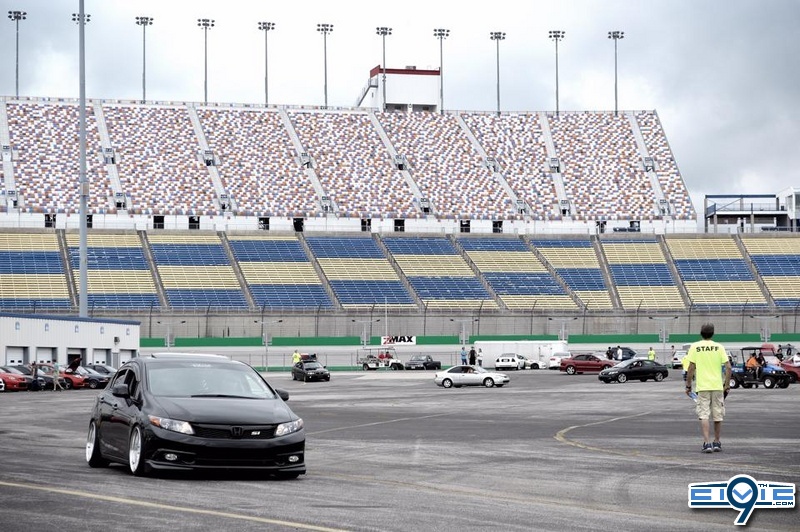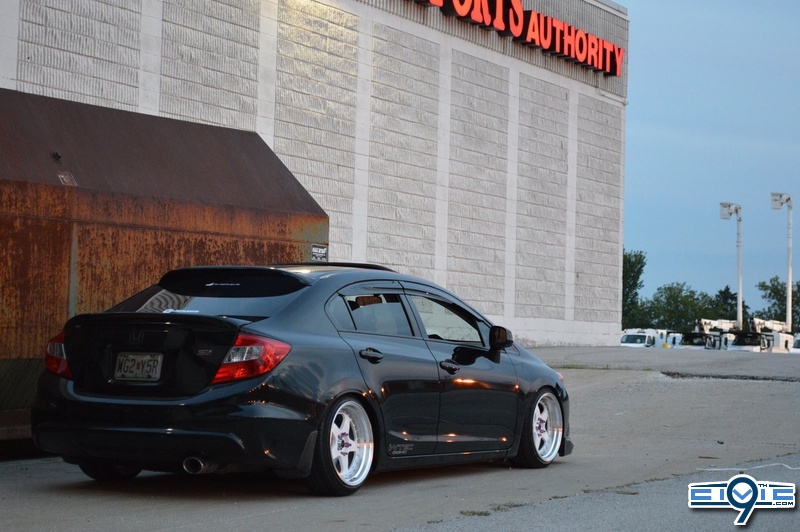 Exterior:
De-Badged Civic
plasti-dipped honda emblems (front+rear)
modulo lip
fenders rolled
front 35% tint
rears 15%
mugen style visors
rear roof visor
"your daughter likes this" sticker

Engine and Performance Mods:
K24Z7
Hondata flashpro (tunning by Vit)
K&N typhoon SRI
Full-Race high flow catted Downpipe
'Tsudo 70mm 4 piece exhaust
Interior Modifications:
All weather Type-R floor mats
Neo-Chrome heavy weighted shift knob
Suspension & Wheels
CX-Racing 32 way coilovers
front camber bolts
JNC010 17X9 +25
205/40/R17
==============
Thanks to @PRO Civic for sponsoring this month!...
Hondata Flashpro Poll - Everyone Help Vote Now!!
Hondata has created a poll on their site asking what they should work on next. While the SI owners have access to a tuning solution, the 9th gen r18 owners do not have that luxury. Help the community by voting for the 9th gen r18 on hondata's site. It doesn't take longer than 2 seconds to vote. No registration or anything is required. Help the community and spread the word!
http://hondata.com/
Vote at the link above!
@Registered
First Time In History - Honda Has Three Vehicles Sell Over Three Hundred Thousand Units Each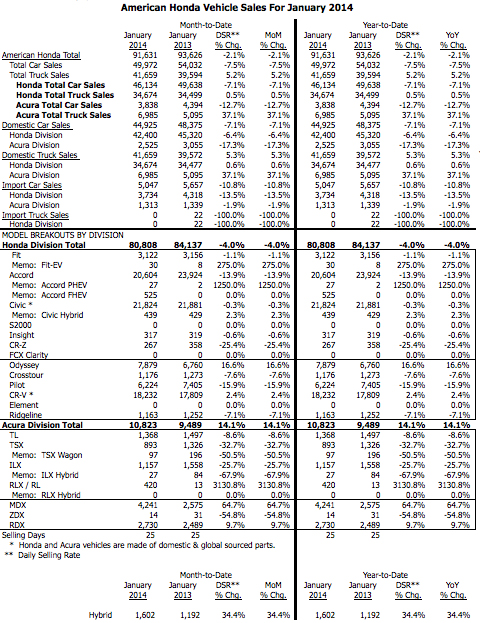 02/03/2014 - TORRANCE, Calif.
Acura light truck sales post 37.1 percent increase to set new January record
MDX sales rise more than 64 percent; RDX sales up for 21st consecutive month
Honda Odyssey posts 16.6 percent increase; CR-V sales up 2.4 percent
American Honda Motor Co., Inc. today reported January 2014 Honda and Acura vehicle sales of 91,631 units, a decrease of 2.1 percent vs. the same period last year amid record cold weather that affected industry sales in many parts of the U.S. Led by a strong lineup of all-weather SUVs, the Acura Division gained substantially in January, with sales up 14.1 percent for a total of 10,823 for the month. The Honda Division recorded sales of 80,808.
Honda
Record cold weather in several of Honda's stronghold markets in Eastern...