9th Generation Honda Civic Forum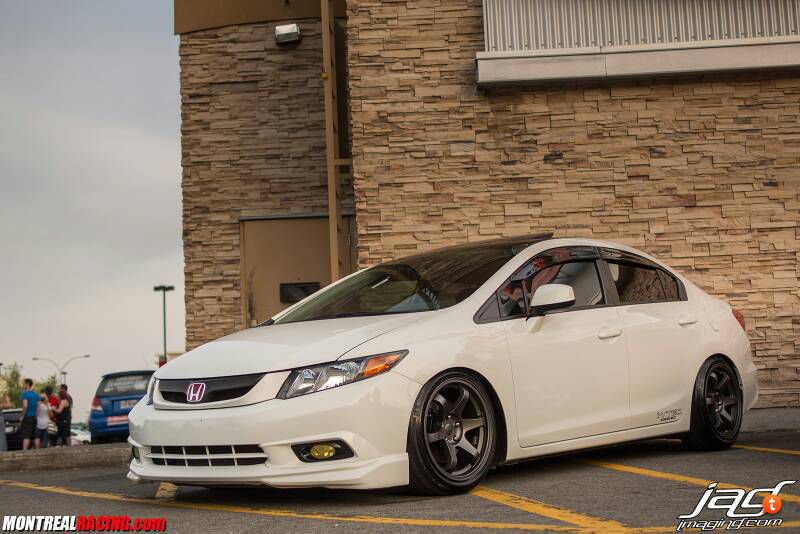 Your June 2014 ROTM Winner Is : @Mikex18

His Build Thread:
http://9thcivic.com/forum/index.php?threads/6285/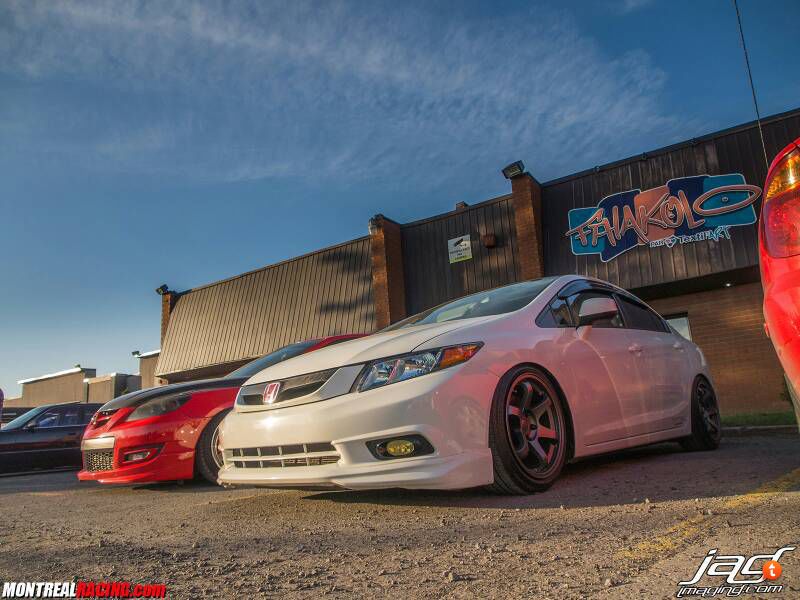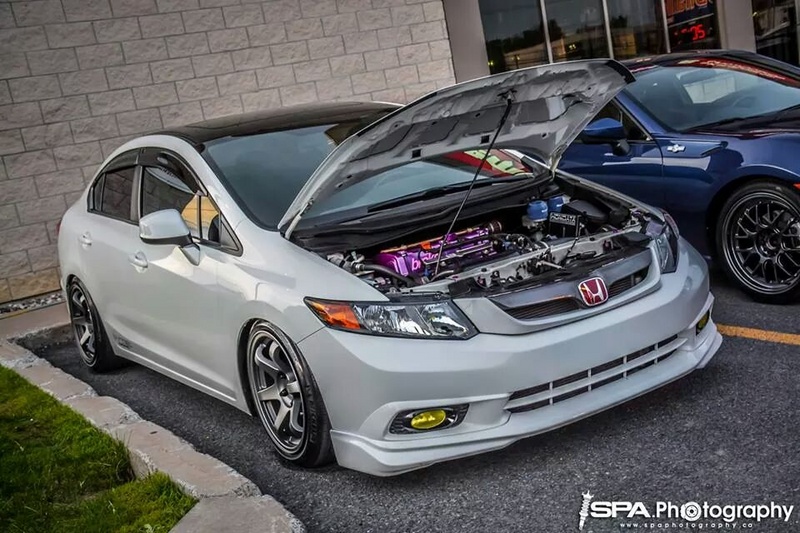 2012 Civic Si
Engine:
-PRL Motorsport RBC manifold swap (shaved and painted black)
-PRL Motorsport 3.5" CAI (converted to SRI)
-BLOX velocity stack
-410cc K-Tuned injectors
-Ultimate Racing 3" catless DP
-FullRace 3" catback
-Hondata Flashpro(tuned by PrecisionAutoCanada 219whp)
-Hasport 62a RMM
-BilletProShop short shifter with solid bushings
-Clutch Delay Valve delete
-Purple PW:jdm fender washers (20)
Exterior:
-Kplayground CF Modulo grill
-Red Honda badges
-CF Rear window visor
-modulo front lip
-Yellow Fogliht...
First Time In History - Honda Has Three Vehicles Sell Over Three Hundred Thousand Units Each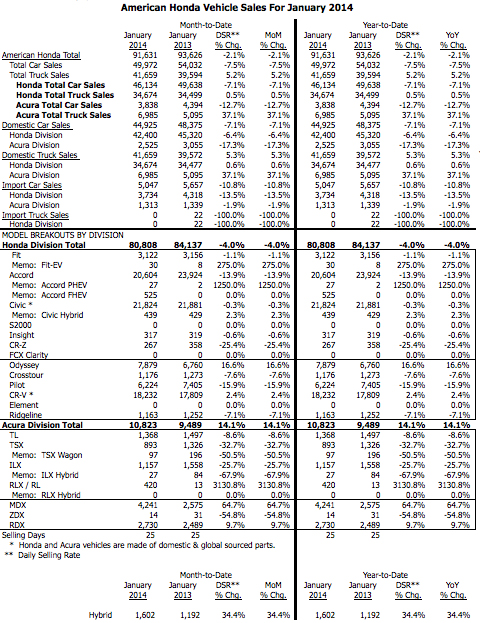 02/03/2014 - TORRANCE, Calif.
Acura light truck sales post 37.1 percent increase to set new January record
MDX sales rise more than 64 percent; RDX sales up for 21st consecutive month
Honda Odyssey posts 16.6 percent increase; CR-V sales up 2.4 percent
American Honda Motor Co., Inc. today reported January 2014 Honda and Acura vehicle sales of 91,631 units, a decrease of 2.1 percent vs. the same period last year amid record cold weather that affected industry sales in many parts of the U.S. Led by a strong lineup of all-weather SUVs, the Acura Division gained substantially in January, with sales up 14.1 percent for a total of 10,823 for the month. The Honda Division recorded sales of 80,808.
Honda
Record cold weather in several of Honda's stronghold markets in Eastern...
Honda to Turn Virtual Forza Motorsport Civic Si Into a Real Car at Chicago Auto Show
Since so many people are so into the digital driving worlds of the likes of the Sony Playstation Gran Turismo and Microsoft xBox Forza, automakers are turning to gamers to increase their brand's visibility and likeness among consumers.
Following an online design competition on the xBox Forza, in which Honda asked gamers to create their own Forza Motorsport Civic Si Coupe, more than 17,000 members of the gaming community chose Tiffany Labedz's proposal as the top design.
Honda will take the virtual concept and turn it into a real life car that it will present at next week's 2014 Chicago Auto Show, with further details to be announced.
In addition, the Japanese company said, "Chicago Auto Show attendees will also get the opportunity to be among the first to race the 2014 Civic Si Coupe in Forza Motorsport 5 on Xbox One demo stations in the Honda...