Administrator
Admin
Toys For Tots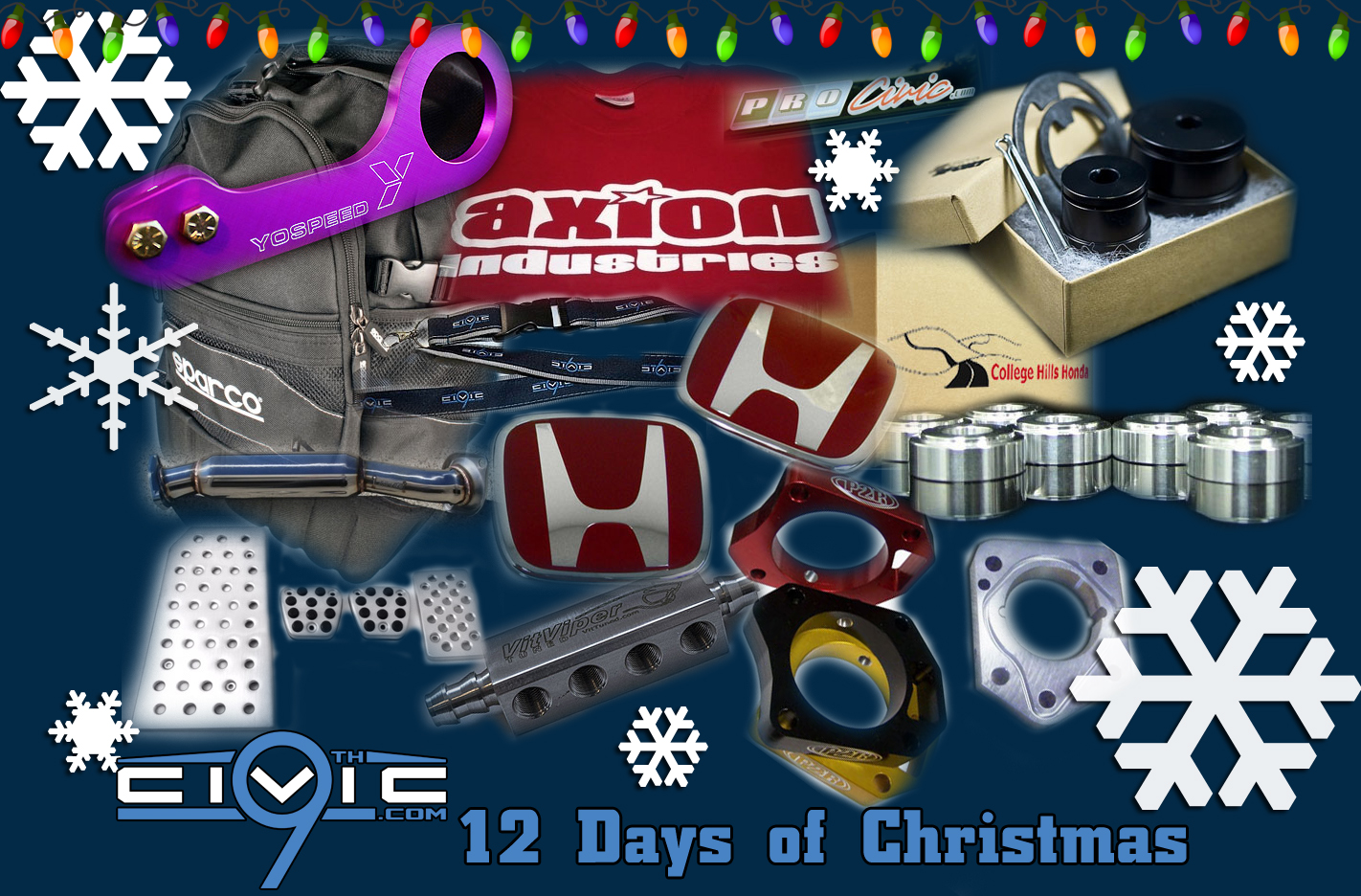 If you weren't around for the 12 days of 2012 or 2013 you're in for a treat. Each day 1 person is going to win a list of prizes. All you have to do is post in the daily drawing thread for a chance to win!
Threads will be open for around 24hrs before the name is drawn.
Users will be able to post 1 time in the thread for their chance to win. Each day a new thread will be made for the next list of prizes. Twelve unique winners will be selected at random. If you win on one of the days, you will not be able to enter the following days.

1st entry thread will be up on Nov 30th

http://9thcivic.com/forum/forums/9thcivic-12-days-of-xmas-2014.214/