So I went to California recently... I took 70 gigs of photos and spent the better part of a week sorting through them.
I started off with the main reason of me being out there. Tech companies! I visited Apple:
Then Google...
Google has hundreds of bicycles just laying around their campus for anyone to just get on and ride to another building.. the campus is huge.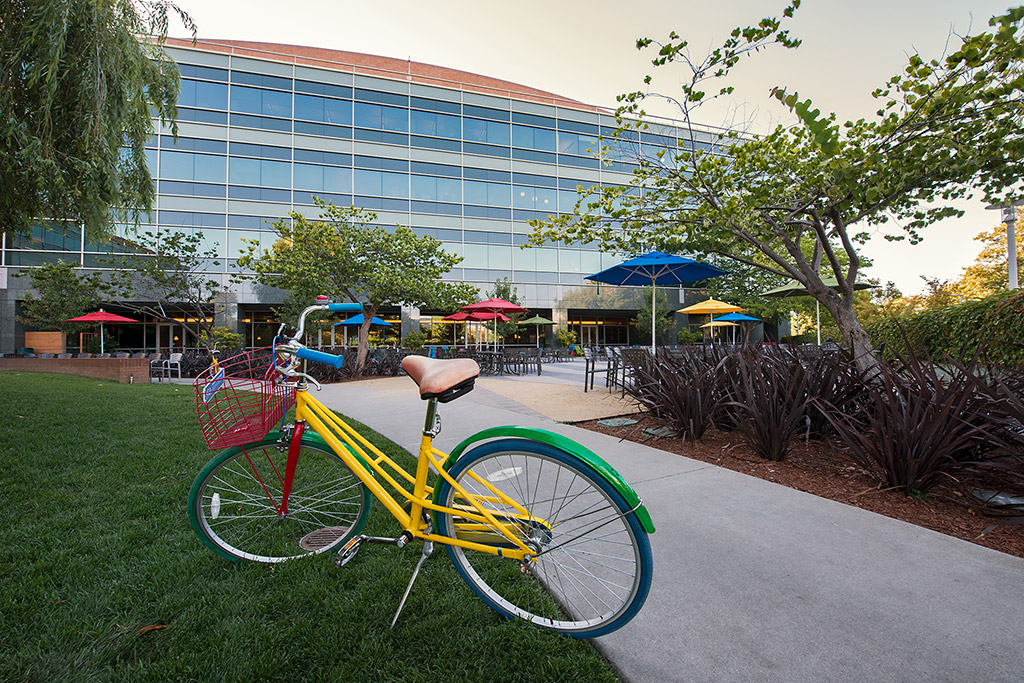 Google even has a conference bicycle.
This is a golf course across the street from Google... pretty nice - right on the end of San Francisco bay.
My company has a pretty impressive array of network equipment...