3,058
1,873
Vehicle Model

Civic Si HFP
Body Style

2 door Coupe
I WANT TO START BY SAYING: THANKS SO MUCH TO
Pauly99to17
!!! None of this would be possible without him




He found the first two pins for illumination which helped us work our way to success with the rest of the switch!!
Alright!
So this has been a long lasting project of mine!
This DIY Deals with these special 5 pin powered switches from Honda
PN: 08E10-TA0-1M035
BUY IT HERE:
http://www.collegehillshondaparts.c..._in=all&search_str=08E10-TA0-1M035&make=honda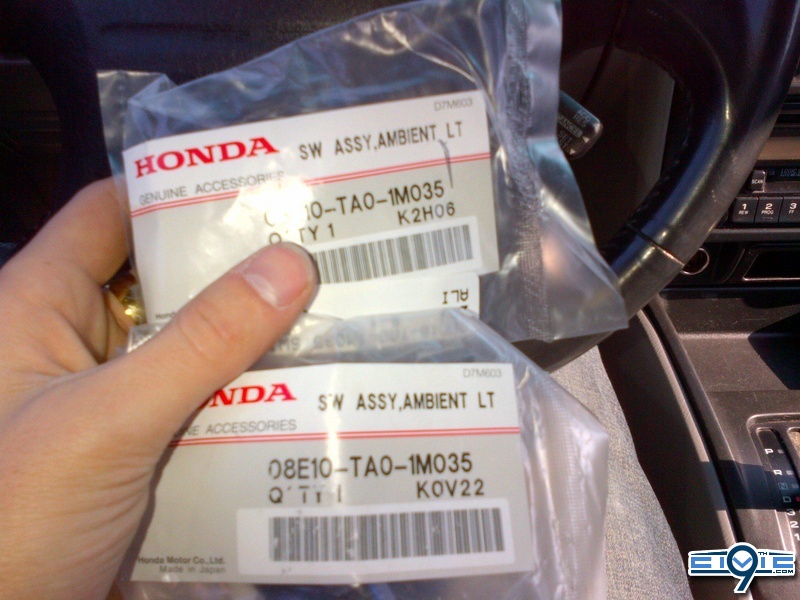 Switch function can be seen
Below
I've found some new info as to how this part works! Magic little button really, the average switch has 2 or 3 lead. One positive, one ground and one return. That is all.
These have 5! Here is how they work

If you choose not to solder the wires, you can go to an old wrecking yard and get some of the green plug shown in the video!! I put a plastic because mine was ultraaaa lose

Any Honda from 1989 or newer, use the 5 pin switch...
The button may consist of, but are not limited to:
- TCS On/Off button
- fog light swtich
- sunroof button
- cruise switch
- parking light switch (from old CRX's)
- Heated mirror button (2002 Accords)
- ANY HONDA HAZARD SWITCH (LITERALLY EVERY ONE)
- etc etc etc... anything switchable

If it has 5 pins, take that plug

STARTING FROM BOTTOM PIN IF SWITCH light icon points down
LIKE SO: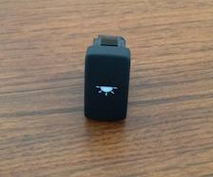 Pin 1- GROUND for illumination
Pin 2- Power/Live wire for illumination
Pin 3- GROUND for Switch
Pin 4- Power for switch
Pin 5- Positive, this completes the circuit for the on/off function
Hope this really helps some people! So no matter what you're doing you can have an OEM look on all your switching

VIDEOOOOOO!!!







View: http://www.youtube.com/watch?v=wk8K8gC5tr4&
View: http://www.youtube.com/watch?v=thy7AxvmOdU&feature=player_embedded
ONCE AGAIN, a combined work! Please don't forget to thank
Pauly99to17
!!! We both put actual hours into this silly switch!!
Last edited: