Tools needed:
9/16 open end wrench
Flat head screwdriver - possibly
1. Remove the shift knob by pulling down on the shift boot. It will not simply pull straight down. I found it is best to pull down and angle it slightly and work it from there. You may find it easier to use a flat head screwdriver and pry the clip loose while pulling it down. Once the boot clip is off, use the 9/16 wrench on the retaining piece for the shift knob. Turn it right to loosen it. Once you have done this, you can turn the shift knob to the left. It will take about a dozen full turns to get it off.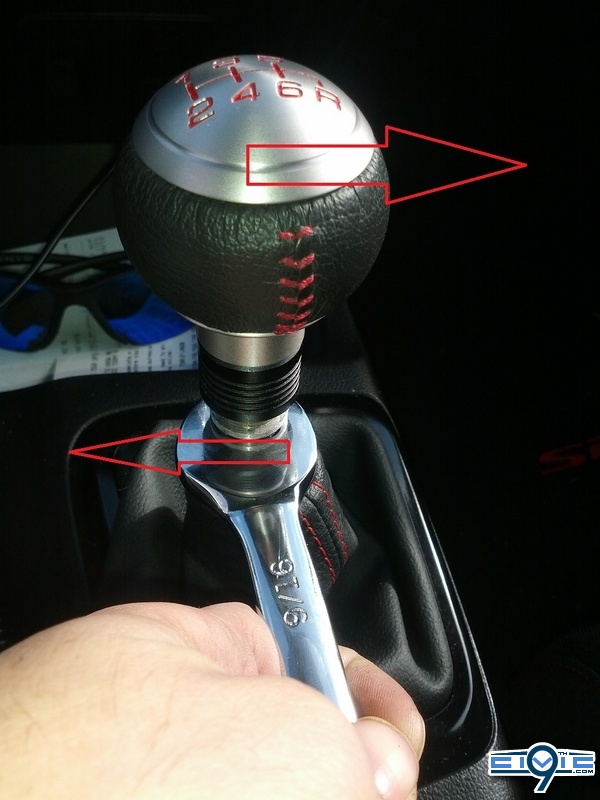 When putting the knob back on, you will want to screw it back on as far as it goes and then position it so the image lines up right. After you do that, then you will want to hold it in place and tighten the retaining ring to keep it in place.
Note:
You want this to be tight so it doesn't come loose mid-shift!