650
824
Vehicle Model

Civic SI
Body Style

Sedan
For the one who drive their car hard, you must have noticed that when you shift hard the clutch has a tendency to ''slip'' just a bit!! Thats because of the Clutch delay valve in the slave cylinder, its there to prevent transmission component damage due to slowly releasing the pressure in the slave, but make the clutch wear faster!!!
Taking it off will result in a :
-Bit stiffer clutch
-better clutch response
-no more clutch slipping
First of all you need to take off your airbox/cai/sri in to be able to reach the slave cylinder and clutch hose easily!!
Then you need to take off the slave cylinder on the transmission! There is two(2) 12mm bolt and you need a 10mm key for the clutch hose!!
Once the slave is off, the is a ''C'' clip to take off. This thing is a pain in the *** to take off. Most of the time, its stuck in corrosion!
You need some really sharp screwdriver like theses:
**Be carefull with those picks, one of my finger didnt like when the pick went through it!!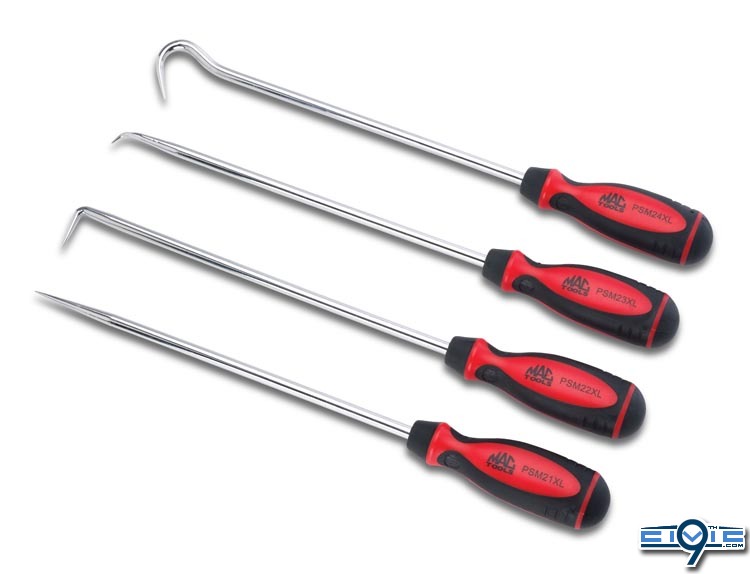 To make the ''C'' clip removal a bit easier, take a punch and a hammer and hit on the little cap to unstick iit from the corosion
With a set of long nose pliers, take the little cap off!!
Once done, you will have a few parts in hand, the delay valve (little white thing), the filter (the little black thing, which is IN the delay valve by the way)
You throw the white and black thing to the garbage!!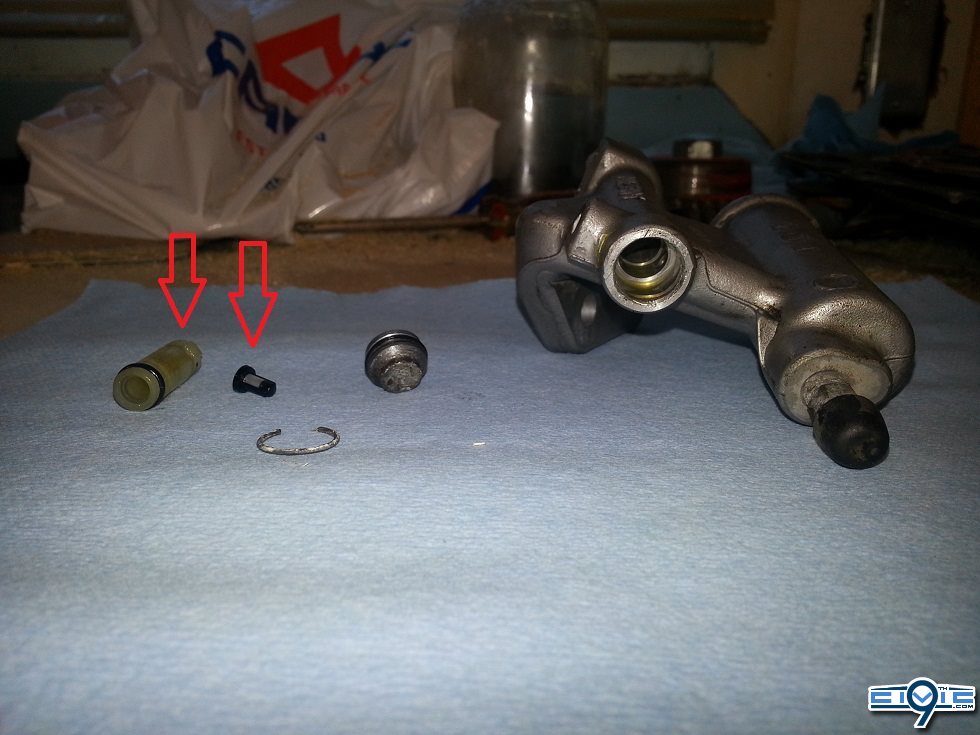 Put back the cap, be carefull with the O-ring, and put back the ''C'' clip!!
Re-install on the tranny with the 12mm bolt, reconnect the hose(10mm key)!
Once re-installed you will need to bleed the clutch, 8mm key on the bleeder! You will need a friend to help bleeding it, one to pump the clutch and one to open the bleeder! Repeat until there is no more air, always look for the oïl level in the Clutch master cylinder! If you know how to bleed brakes, you will be fine bleeding a clutch!!
If you dont do this step correctly, it will result in shifting problem, and prematurate clutch wearing!!
After its all done, road test!!!
Its been done since a week on my car, and WOW muuuccchhh MUUUCCCHHHHH better!!
I hope its all clear, if you have any question pm me, ill help the better i can!!!
**Sorry for the mistakes, im french, and i try my best**


Last edited: